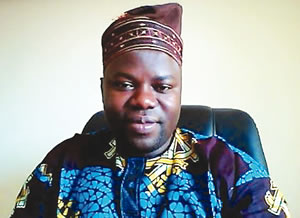 The All Progressives Congress in Ekiti State has described Governor Ayodele Fayose's trip to Dubai in the United Arab Emirates during Christmas as reckless and insensitive to workers' plight.
The party said it was the height of irresponsibility by Fayose to embark on private comfort abroad while state workers live in miserable conditions during the festive season.
Specifically, the party accused the governor of refusal to pay workers salary for three months, while embarking on Christmas foreign trip through over-bloated expenses, which it said cost Ekiti State people N250 million.
The Publicity Secretary of the APC in Ekiti State, Taiwo Olatunbosun, described Fayose's trip to Dubai as the height of insensitivity and wickedness for a man who always calls himself the peoples' governor.
"It is more worrisome that the governor prepared and collected travelling allowances for 10 aides who he claimed were to travel with him to Dubai, but only one eventually made the trip while money running into millions for the remaining nine was pocketed by the governor," Olatunbosun alleged.
He added that the Dubai trip "confirmed our earlier alarm that Fayose is taking Ekiti money out to the Middle East country whenever he receives allocation from the Federal Government".
He added: "Fayose just visited local governments where he lied to the  workers that the state government is broke whereas he has appropriated N250m for his needless trip and those of ghost aides after setting aside another N250 million for his monthly personal security vote.
"This is a governor who few days ago accused his colleagues of extravagant spending through foreign trips even though he himself is the greatest culprit. This confirms our allegation that Governor Fayose is an incorrigible con artist that ever lives."
Regretting that Fayose was dehumanising Ekiti State people through anti-people policies such as heavy taxes that could not be accounted for, Olatunbosun said this was unlike what obtained in Governor Kayode Fayemi's era in 2013 when workers collected their December salary a week to Christmas and in addition to 30 per cent of their annual basic salary as bonus.
"Fayose again conned Ekiti workers by paying ten percent of their monthly basic salary which translated to about N700 (seven hundred naira) to most workers while he shamelessly boasted he had paid workers' bonus," Olatunbosun said.
He added that though Fayose collected over N9 billion cash for bailout to clear arrears of workers' salary, pensions and allowances of former political office holders, the money was allegedly diverted to other purposes.
"He is owing Ekiti workers three months salary arrears, pensioners four months arrears and has not paid severance and furniture allowances of former political office holders," Olatunbosun said.
Calling on anti-graft agencies to invite the Ekiti State Commissioner for Finance, the Accountant General and the Auditor General for interrogation on how the finances of the state were mismanaged on the alleged governor's instructions, the party reiterated its resolve to institute legal action against Fayose over alleged financial recklessness and refusal to account for all the monies he collected from the Federation Account.