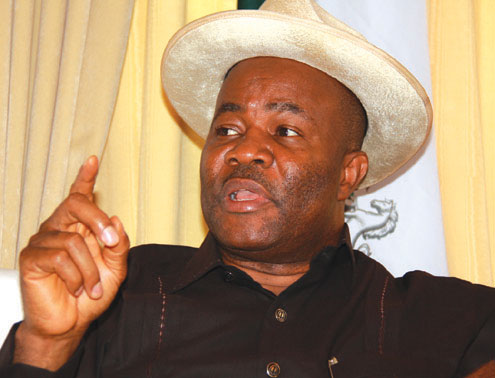 The Akwa Ibom Government has banned the use of cell phones by students in public schools in the state.
The state's Commissioner for Education, Eunice Thomas, who disclosed this on Saturday in Uyo while briefing newsmen, said the ban was meant to avoid distraction during school hours.
"The measure is to ensure complete utilisation of the present administration's huge investment in the education sector and to achieve the government's dream of producing quality graduates," she said.
She said the ministry was working at improving the quality of education through training and re-training of school heads and teachers to ensure they were equipped to impact quality education on students.
Mrs Thomas said the government recently employed 1,004 teachers for public secondary schools and 100 teachers for technical schools to make up for the increased enrolment in public schools.
Commenting on the unscheduled check on schools currently being undertaken by the ministry, the commissioner said it was not to witchhunt anybody, but to keep people on their toes to do their work diligently.
"Since we earn our living by teaching the children, we would be cheating the children by not teaching them.
"So we have to ensure that the teachers rise to the challenge of justifying the confidence reposed in them by both government and parents.
"We are trying to grow enough education economy in Akwa Ibom State and for export.
"We do not want industries that would come to the state in future to complain of lack of manpower to man their facilities.
"So every Akwa Ibom child must be a professional in one prominent field or the other," she said.
The commissioner promised that the government would revive teachers training colleges as part of efforts to strengthen the quality of education in the state.
She frowned at the recent development where students move from urban centres to rural areas to register for their WAEC/NECO examinations.
She warned that the ministry would no longer tolerate the trend as government had invested much in the training of teachers and in the registration of WAEC and NECO for students in public schools.
Mrs Thomas appealed to stakeholders in the education sector to join hands with the ministry to ensure that government's dream for the education of every Akwa Ibom child was realised.