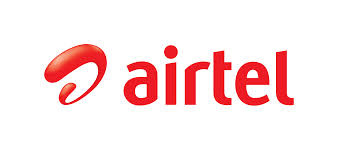 It was a harvest of awards for leading communications service provider, Airtel Nigeria, when organizers of the prestigious Nigerian Telecoms Awards on Saturday at a colourful ceremony in Lagos honoured the Telco with the highly coveted Customer Friendly Operator of the Year Award.
The Managing Director and Chief Executive Officer of Airtel Nigeria, Segun Ogunsanya, was also named 'Telecoms CEO of the Year.' The Awards Panel nominated Ogunsanya alongside MTN's Mike Ikpoki in an awards category branded as heavyweight by pundits and seasoned telecoms professionals who graced the occasion.
The Chief Operations Officer of Airtel Nigeria, Tolu Ojo, led a team comprising Customer Services Director, Ajay Bakshi; Supply Chain Director, Raghvendra Gupta; IT Director, Rajat Jain and Regional Operations Director, Lagos Region, Femi Oshinlaja, to receive the awards on behalf of the company.
According to the citation on Customer Friendly Operator, Airtel has demonstrated that it is intensely interested in the customer by its consistency in developing robust service platforms to boost customer experience, as well as bespoke value-offerings that are not only innovative and affordable, but tailored to delight telecoms consumers.
"Right from when the Airtel brand was launched in Nigeria in November, 2010, the company has maintained a singular focus of exciting and delighting telecommunications consumers. As a result, it has initiated several programmes to improve its service delivery as well as boost customers' satisfaction on the network," the citation said.
Also, organizers of the award described Ogunsanya as a transformational leader who is passionate about the growth and development of the mobile Internet landscape.
Under his watch, Airtel became the first operator to complete field trial of LTE (Long Term Evolution) in Nigeria also known as 4G just as it was the first operator to launch HD (High Definition) voice service, a service that allows customers enjoy amazing phone call experience, among other ground-breaking accomplishments in the mobile Internet landscape.
A versatile and consummate professional with vast experience and outstanding accomplishments in Manufacturing, Sales, Distribution Marketing, Financial Services industry sectors, Ogunsanya is passionate about developing people and impacting positively on the Nigerian society. Under his leadership, Airtel has catered for thousands of Nigerian children, providing them quality primary education and top-notch health-care services under its corporate social responsibility intervention programmes.
Executive Secretary of the board of the Nigerian Telecoms Awards, Otunba Biodun Ajiboye, noted that the award's platform in the last ten years has increased the level of competition in the industry as most companies in the industry now consider the exercise as a benchmark and a measure of competitive edge between themselves and the public.
Held at the Incubator event Centre, Victoria Island, Lagos, the 2014 Nigerian Telecoms Award night was graced by prominent individuals from government and various sectors in Nigeria including former Minister of Sports, Chief Alex Akinyele; former Ogun State Governor, Otunba Gbenga Daniel; Executive Director, Nigerian Deposit Insurance Corporation, Hon. Lola Edewor.