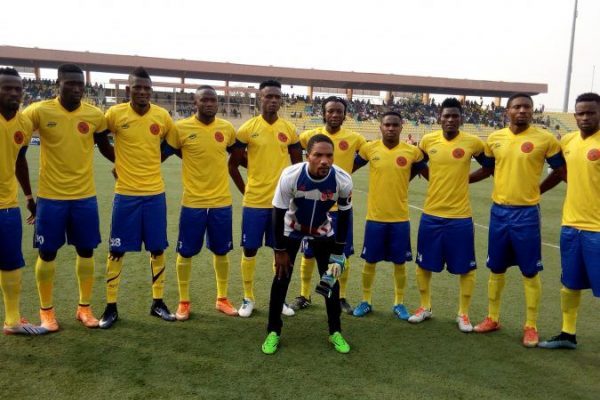 The Abubakar Bukola Saraki Football Club on Thursday officially unveiled Tunde Sanni as the head coach of the Club.
The unveiling ceremony, attended by eminent sports personalities in the State, was done inside the main pitch of the Kwara State Stadium complex, Ilorin.
The ABS Director of Football, Alloy Chukwuemeka, said the Proprietor of the club and President of the Senate, Dr. Abubakar Bukola Saraki, has mandated them to return the Club to the Premier League.
To achieve the dream, Chukwuemeka said Saraki had promised to support the Club in its campaign in the Nigeria National League.
Also speaking, the Chairman of the State Football Association, Mallam Busari Ishola, urged the coach and the players to be professional in their conduct and take the assignment of gaining promotion to the apex league serious.
Mallam Busari Ishola pledged the support of the Association to the Club in the task ahead.
Sanni, who started his coaching career in 2005, is expected to lead the Saraki Boys in their campaign in the Nigeria National League.
Sanni, a former coach of Kwara United, replaces Ayo Makinwa, who was in charge of the Saraki Boys last season.
ABS lost their Premier League status on the last day of last season when they lost at Nasarawa United.