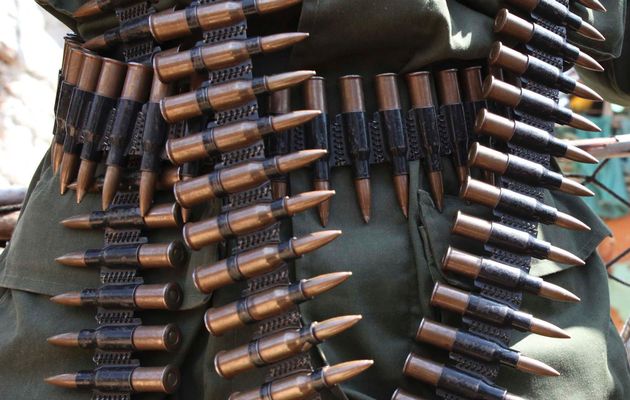 No fewer than 82 persons were killed in Zamfara and Benue States by armed bandits and herdsmen between Tuesday and Wednesday.
While 66 persons were killed on Tuesday during a clash between armed bandits and residents of Dan Jigba town in Zamfara State, 16 persons reportedly lost their lives in Ebete community, Usha council ward of Agatu Local Government Area of Benue State.
Over 180 armed bandits were said to have stormed Dan Jigba, killing no fewer than seven persons.
However, the residents, who mobilised themselves, repelled the attack and killed 59 of the bandits in a battle that reportedly lasted over four hours.
In Ebete community in Benue State, the herdsmen were said to have invaded the town at about 1am.
They were said to have opened fire immediately, with the sporadic shooting making it impossible for the villagers to mobilise themselves.
The Commander of a special military task force, Operation Whirl Stroke, Major General Adeyemi Yekini, confirmed that there was an attack at Agatu Community in the early hours of Wednesday.
Yekini said in a statement that the number of people killed had not yet been ascertained but that troops had been deployed to the area to restore peace.
Yekini said: "I received a report this afternoon that some people were killed in Agatu by suspected armed bandits.
"I'm not sure of the number of casualties yet but I don't think it's up to 16. We have sent a patrol team to the general area where the incident happened.
"The location where it happened, although in Benue but can better be accessed through Loko in Nasarawa State. We are sending a patrol team there to verify what really happened."
Agatu and many other farming communities in Benue State have witnessed repeated armed attacks in recent years in deadly episodes blamed on herdsmen.