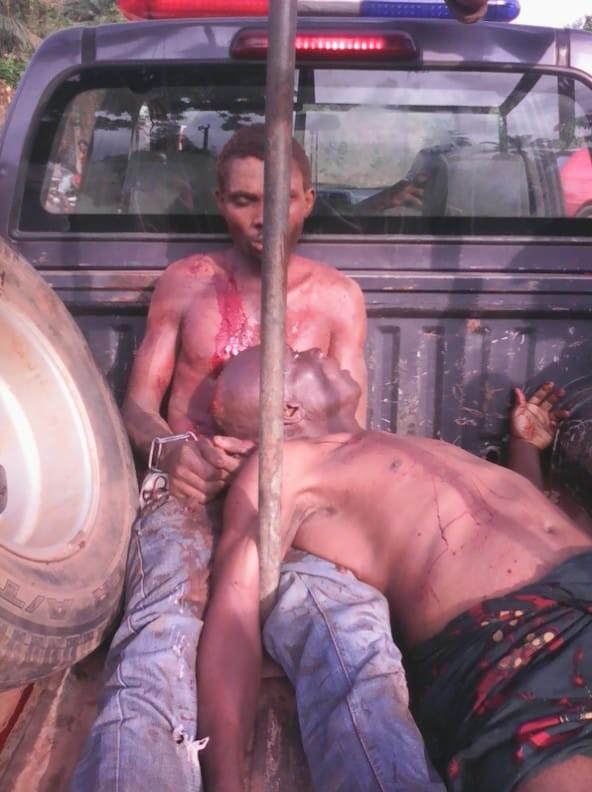 A 27-year-old in Ezimuko Nsukwu village, Abatete, Idemili North Local Government Area of Anambra State, Ifeanyi Oguejiofor, has stabbed his father, Osita Oguejiofor, to death with a kitchen knife.
The suspect also stabbed his mother and himself several times, with the hope of killing himself.
However, Oguejiofor's mother did not die.
Said to be a commercial motorcycle operator, the suspect had approached his father and demanded for the money he previously asked of him for the procurement of a new motorcycle since the one he was currently using was old and worn out.
In response, his father was said to have told him that he has no money to buy a new motorcycle, but bought a new engine to replace the one in the motorcycle since he the motorcycle was old and no longer functioning well.
The father's response was said to have angered the suspect, who headed to the kitchen and grabbed the knife with which he stabbed him to death.
The senior Oguejiofor was said to have died on the spot.
The Ogidi Divisional Police Officer, Mark Ijarafu, was said to have been contacted by neighbours who had the suspect's mum's cry for help.
Ijarafu raced to the scene with the Divisional Crime Officer 1, Fidelis Eyisi, where they effected the suspects arrest.
Oguejiofor said: "I did what my spirit asked me to do."
Ijarafu confirmed the development.
He said the corpse of the boy's father had been deposited at Iyi-Enu Mission Hospital morgue, Ogidi, while his mother had already been treated in an undisclosed hospital and discharged.
According to him, the suspect is cooling off in the cell while investigation continues.