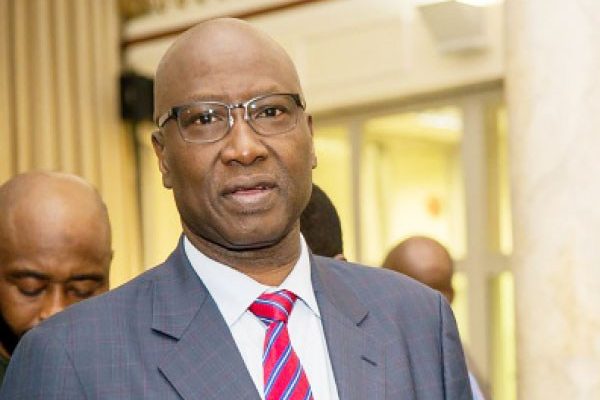 The Secretary to Government of the Federation, Boss Gida Mustapha, on Saturday became one of the three national delegates from Yola North Local Government Area of Adamawa State for the APC National Convention.
The Congress was held on Saturday in Yola at Lamido Cinema.
Mustapha, who contested against five others, polled 388 votes to defeat them.
He appreciated the peaceful nature of the election.
He described it as "peaceful, credible free and fair".
While responding to a question on the nationwide complains by aggrieved party members on the Wards Congresses held on May 5, Mustapha said the party is growing bigger and has given room for a lot of people to come in, hence the diversity of views.
He, however, said the party is on the right track and there was no cause for alarm.
He further responded that he belongs to the party system and what is being perceived by other people in the state as taking sides and alienting others is wrong perception.
He said: "I can't take side as perceived by other factions of the party in the state and the country at large.
"'I belong to the party system from national down to ward level and as a grass roots politician who knows what is party politics, I can't take side, but I only belong and work based on the instruction of the party officials at the national level."
Also responding to the peaceful nature of the LGA Congress, the Speaker, Adamawa State House of Assembly, Rt. Hon. Kabiru Mijinyawa, after casting his votes at Lamido Zubairu Hall, said Yola South remains united and the election free and fair.
The Member representing Demsa Constituency in the state House of Assembly, Hon. Lumsabani Dilli, affirmed that the Congress in Demsa was also free and fair, void of political rancour.