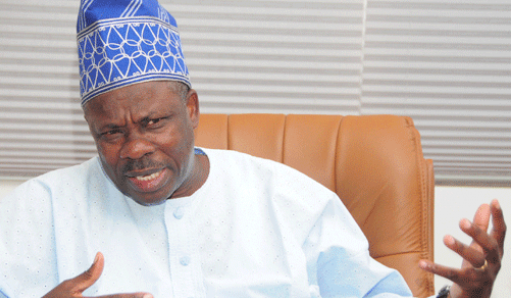 2019 polls: No rift with Amosun – Ogun Deputy Speaker
The purported rift between Ogun State lawmakers and Governor Ibikunle Amosun ahead of the 2019 polls should be disregarded, Olakunle Oluomo, the Deputy Speaker of the State House of Assembly, said on Thursday.
"The report is untrue, it is total lies; we are in a political 'perilous' time, so you should expect a lot of things," he said while reacting to a social media report which alleged that the governor and the lawmakers are now at loggerheads after a botched meeting of All Progressives Congress lawmakers called by Amosun on Monday.
The News Agency of Nigeria reports that the social media was awash with reports that the meeting, which was also attended by National Assembly members, was "unsuccessful" as the attendees and the governor disagreed over second term tickets in 2019.
Oluomo, who featured in an interview forum of the Correspondents Chapel of Ogun State Council of the Nigeria Union of Journalists, said the face-off is a rumour and a lie.
He said the relationship between the governor and the lawmakers elected on the platform of APC was "cordial".
He said: "The governor also enjoys cordial relationship with lawmakers representing the state at the National Assembly.
"The governor has a policy at the beginning of every year to call all members of the National Assembly and the State House of Assembly for an interaction on his programmes.
"The legislators had a 'fruitful' meeting with the governor.
"So, the same thing happened on Monday and in fact, only the principal officers of the State House of Assembly were at the meeting because the House is on recess."