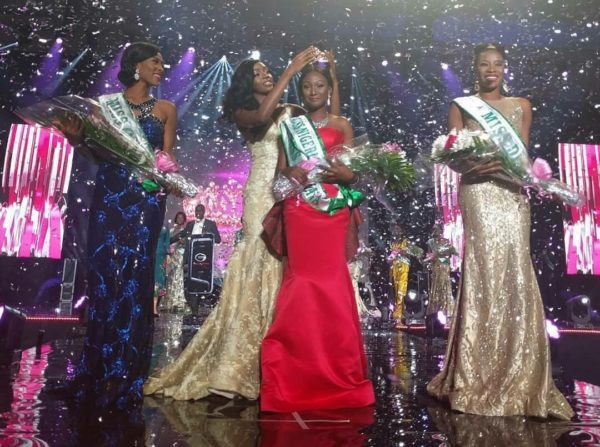 Sixteen finalists have been shortlisted for the grand finale of Miss Beautiful Nigeria Beauty Pageant scheduled for June 30 at Owerri.
The founder of Lagarido Thrills Global Services, Fortune Nkem, told the News Agency of Nigeria in Lagos that the finalists were selected out of 22 girls.
She said that they participated in the auditions held in Awka, Abuja, Port Harcourt, Lagos and Owerri.
Nkem said: "We organised a model camp to audition the applicants between March and April after which an official online voting commenced on June 1 across the federation."
Nkem told NAN that the 2018 contest, which was the fifth edition, was for young girls between 17 years old and 28 years old.
She stated that they were either undergraduates or graduates from tertiary institutions.
Nkem, popularly known as Lagarido, said the selected contestants from 16 states, were trained on discipline, morality and decency.
She said: "Miss Beautiful Nigeria is unique, it promotes Godly virtues. We don't do "bikini" because we don't believe in nudity in pageantry nor do we promote lobbying to win.
"Our queens are thought to give back to the society through our child aid project religious training.
"We also expose the contestants' talents on stage, making it possible for sponsors to discover these talents and invest in them"
Nkem said the contest also projected beauty, national unity, tourism development, upholding the nation's diverse cultural heritage in an entertaining scenario.
She said that the winner would have the opportunities to contest in international beauty pageants to expose her brands.
She said: "Honestly, it's quite unfortunate that there are mediocrities in the Nigerian pageant industry, probably due to the quest for "Money''.
She said: "But we act what we project."
Nkem added that outsiders might be thinking that the organisers were making much money from the contest.
She said: "The truth of the matter is that we spend much more money fixing this event and making it this big.
"Sponsors hardly come by these days. However, having built a strong name and a solid brand over the years, we are moving on strongly."
She appealed to relevant authorities to support the girls to boost their talents which he said had become their individual careers.
She said that the winner of the contest would become their brand ambassador.
Nkem said: "The new queen will represent Nigeria in Miss Pride of Africa in the UK, and will become the national woman/girl ambassador in addition to one year modelling contract."
He told NAN that the grand finale would commence with an exclusive models' party on June 28 in company with the outgoing queen, Christy Olamide.