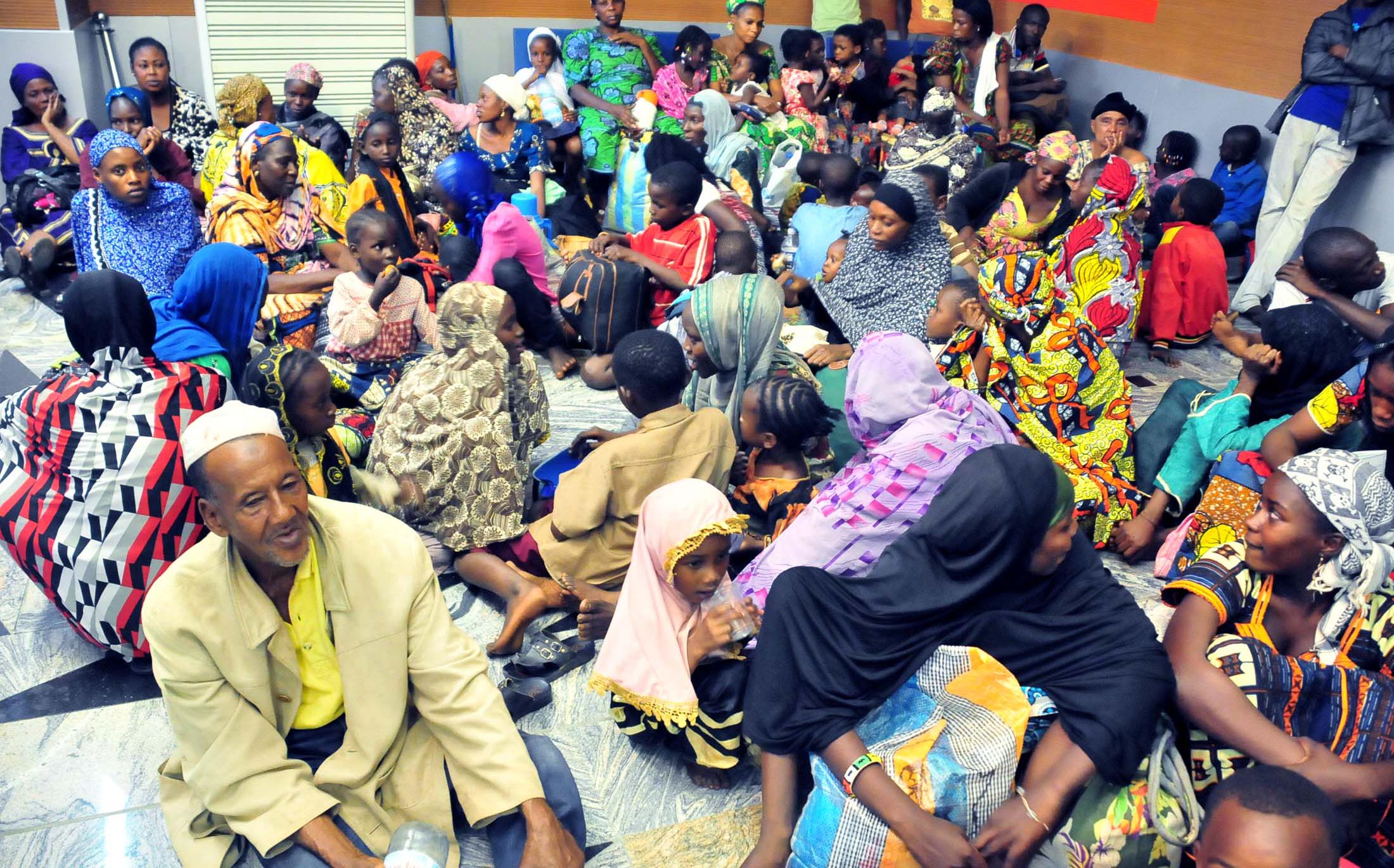 1,277 Nigerians evacuated from CAR
The first batch of evacuees arrived at the Nnamdi Arzikiwe International Airport Abuja on Friday.
The others were evacuated on Saturday and Sunday
The Federal Government through the National Emergency Management Agency has so far evacuated 1,277 Nigerians, who were stranded in Central African Republic, back home to safety, with the operation still ongoing.
The first batch of evacuees arrived at the Nnamdi Arzikiwe International Airport Abuja on Friday.
The others were evacuated on Saturday and Sunday.
They were all received on behalf of the Federal Government by the Director General of NEMA, Muhammad Sani-Sidi, and officials of the Ministry of Foreign Affairs.
Welcoming them back home, Sani-Sidi told the evacuees that food and non food items were available for them at the camp while contacts have been made with the government of their various states of origin to convey them to their respective states.
In the list of the registered evacuees, most of them were discovered to be indigenes of Bauchi, Edo, Jigawa, Kebbi, Borno, Ekiti, and Anambra, Zamfara, FCT, Akwa Ibom, Benue, Abia, Enugu, Kano, Imo and Kaduna States.
Others were from Sokoto, Kwara, Adamawa, Gombe Nassarawa and Delta States.
The governments of Benue, Anambra, Delta, Abia, Edo and Bauchi States have so far commenced the transportation of their indigenes out of the camp in Abuja to their various states.
The breakdown of evacuees indicated that the first batch comprised 365 women, men and children; the second batch has 748; while the third batch has 164.