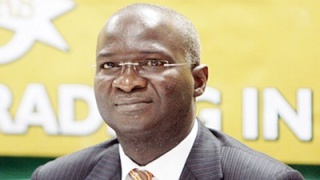 The Minister of Works, Power and Housing, Babatunde Fashola, on Sunday said work would begin this year on the 40 megawatts Kashimbila Hydro Power Plant in Taraba State.
Fashola said this while speaking with newsmen in Maiduguri, Borno State after a tour of projects in the North East.
He said government was equally making efforts to complete the Mambilla Power Station, also in Taraba State.
Fashola said: "As for the Mambilla plant, the contractor is back to site after he was mobilised.
"But he has lots of challenges; he has to open letter of credit and import equipment, among other things.
"For Kashimbilla project, we have made progress in terms of project planning.
"We are in the final stage of pricing and we expect that we will start work this year."
According to Fashola, preparatory work is going on and the ministry is considering the best route to move the equipment to site.
He said: "This is part of project planning that makes for efficient project execution."
Fashola said that estate valuers had been engaged to prepare ground for easy compensation of the natives.
He said: "We already have estate valuers who are valuing the whole site where the plant will be constructed so that when compensation is paid; there will be no problem when work construction begins.
"Zungeru project had problems relating to compensation as no prior work was done like this one."
He lauded the National Assembly for its planned amendment of the Procurement Act to provide for more mobilisation fee to contractors, especially those handling road projects.
Fashola said: "I want to acknowledge the tremendous support that our ministry is receiving from the National Assembly.
"Amending the Act will be useful now; if you get more money to contractors in an economy that is getting out of recession, it will help in reflating the economy."
Fashola added that injecting more money to the economy, through lawful means, would help in quick recovery from the current recession.
He assured that government would pay more attention to federal roads in all states of the North East within the shortest possible time.
He said: "The most important thing is that we are back to site and very soon those nasty experiences on our roads will be over.
"We have gathered momentum and our contractors are working while the journey is getting progressively better and ultimately it will return to what it used to be."
Copyright The Eagle Online.
Permission to use quotations from this article is granted subject to appropriate credit being given to www.theeagleonline.com.ng as the source.
Follow @DEagleOnline