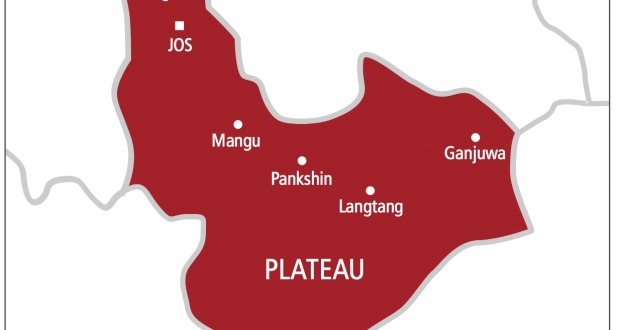 A High Court sitting in Langtang, the headquarters of Langtang North Local Government Area of Plateau State has adjourned to June 7, 2017 to continue hearing in allegations brought before against the Plateau State Commissioner for Special Duties, Dr. Hitler Dadi, alleging that he took a loan and refused to pay back.
First Lowland Micro Finance Bank Limited approached the court alleging that Dadi, while serving as the Chairman of Langtang South Local Government Area, collected over N1,740,100 from the bank and refused to pay.
The commissioner has since denied the allegations.
Counsel to the plaintiff, S. A. Abbah, sought to file additional proofs on the allegations brought before the court in support of his earlier submission, but the defense counsel, S. D. Samchi, opposed it.
After exhaustive argument, the Judge, Justice Silas J. Bakfur, admitted the additional proofs and proceeded to entertainment cross-examination of evidences.
One of the Bank's witnesses, Geoffrey Ramapr, told the court that the document tendered before it showed that the transactions in question were actually carried out by Dadi but failed to substantiate it with proof.
But Ramapr told the court: "On the withdrawal slip of the bank, there is no signature of Hitler Dadi on it.
"It is only R. T. Dashe's signature that appears on it."
He also told the court that he actually gave Dadi N610,000 in addition to the previous N300,000 he took as loan from the bank.
When asked if he was the cashier of the bank while doing the transaction, he said no.
He equally exonerated Dadi from being the signatory to the documents showing the N610,000.00 transaction.
Fielding questions from newsmen on the contradictory statements from his client's witness, Abbah said the Bank is an invisible source and anybody that worked there can stand for it.
He said in continuation of the hearing of the allegations brought to the court, they have been able to file additional evidences and tendered documents in proof of what they believe is their position on the matter and in accordance with the principle of fair hearing the court has extended time for the Commissioner to come for his defence and deliver its judgement.
On his part, Samchi appealed the management of the bank to seek for goodwill rather than looking for flimsy issues with which to tarnish the images of its customers.
According to him, his client's worth is more than N1.7 million being claimed by the bank, adding that the documents indicating the N300,000 and that of the N610,000 being claimed as evidences against Dadi were identically worded.
According to him, it is only the N300,000 earlier signed and counter signed by his client that is acceptable to him.
He promised to argue it to the last point.