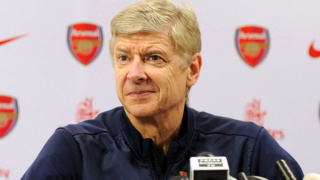 Arsenal manager, Arsene Wenger, has confirmed reports that he will announce a decision on his future in March or April.
The Frenchman has repeatedly refused to confirm whether he will extend his 21-year stay at the Emirates beyond this summer, but after the side's 5-1 mauling at Bayern Munich on Wednesday night, reports suggested that he is close to announcing his intentions.
Asked by reporters on Friday morning if he had spoken to anyone at the club about making a "March or April" announcement, he replied: "Yes. I don't know [if it will be March, or April]. If I said 'March or April' it's because I didn't know."
Wenger went on to confirm that regardless of whether he stays with the Gunners, retirement will not be an option.
"No matter what happens I will manage next season," he added. "Is it here or somewhere else? That is absolutely for sure."
Copyright The Eagle Online.
Permission to use quotations from this article is granted subject to appropriate credit being given to www.theeagleonline.com.ng as the source.
Follow @DEagleOnline