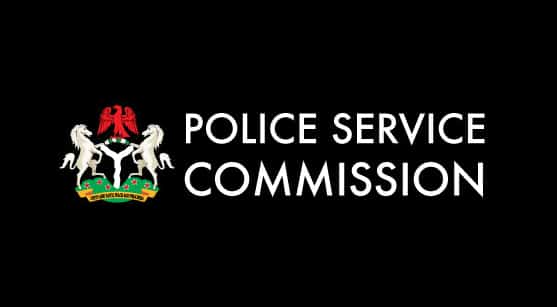 We have recalled disengaged recruits – Police Service Commission
A statement by Ikechukwu Ani, the Head, Press and Public Relations of the commission, said the PSC would continue to operate within the confines of the law
The Police Service Commission on Wednesday in Abuja said it had complied with a court order to recall recruits recently disengaged due to their irregular appointments.
A statement by Ikechukwu Ani, the Head, Press and Public Relations of the commission, said the PSC would continue to operate within the confines of the law.
The statement said: "The commission has not declined to comply with the judgment of the National Industrial Court in Suit No. NICN/ABJ/11/2014 of 7th October, 2016, where it was directed to recall some of its staff disengaged due to irregular appointments.
"The commission has since approved the recall of the members of staff and has also put in place processes for their immediate resumption of duty. Their letters of recall are currently being processed.
"The affected staff were only inherited by the present commission which did its best to regularise their defective recruitment but to no success."
Ani explained that the immediate past management of the commission recruited against laid down rules and regulations of the public service.
He said: "There was no advertisement for vacant positions, no interviews held and no financial provision for payment of their salaries.
"Those recruited worked for five months without salaries."
Ani added that the present management wrote to the Accountant-General of the Federation for their salaries, which was rejected.
"The commission also wrote to the Presidency for a waiver, which was also turned down," he said.
Ani added that after these efforts, the commission advised them to go pending the regularisation of the exercise.
"The commission has, however, decided to recall them in line with the judgment of the National Industrial Court," he said.