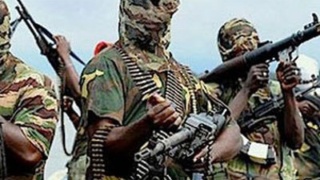 The Niger Delta Avengers has denied media reports that the Minister for State of Petroleum, Dr. Ibe Kachukwu, met with its members at the Delta State Government House.
The NDA said this on its official Twitter handle.
It said the people that met with Kachikwu were not its representatives but political jobbers.
It said: "We want to say it is a lie and anybody parading themselves as Niger Delta Avengers (NDA) representatives are political jobbers."
Copyright The Eagle Online.
Permission to use quotations from this article is granted subject to appropriate credit being given to www.theeagleonline.com.ng as the source.
Follow @DEagleOnline