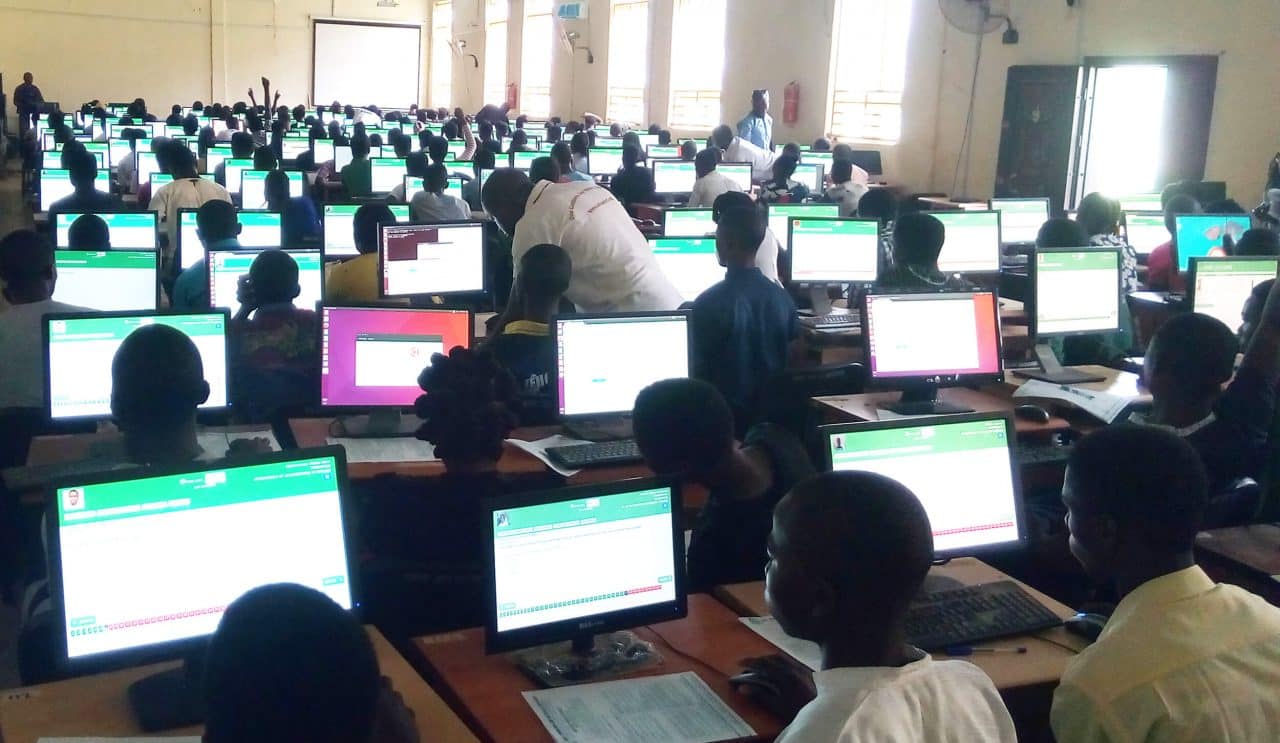 UTME: Hitch-free examination in most North East states
The News Agency of Nigeria Correspondents who visited the centres in Bauchi, Gombe and Yola, report that the exercise went on according to plans, with candidates and officials reporting at their centres ahead of schedule
The Computer-Based Unified Tertiary Matriculation Examination was conducted without hitches by the Joint Admissions and Matriculation Board in all the states of the North East, with the exception of Borno State, where delays were experienced at the University of Maiduguri centres following multiple bomb blasts.
The News Agency of Nigeria Correspondents who visited the centres in Bauchi, Gombe and Yola, report that the exercise went on according to plans, with candidates and officials reporting at their centres ahead of schedule.
There were also no reports of challenges with ICT facilities as had been the case in previous examinations, when candidates battled to access portal.
In Bauchi, Mayowa Alagbe, an official of the Joint Admissions and Matriculations Board, told NAN that there were extra facilities at the centre he was supervising, Iqra Science Academy.
Alagbe said reports from across the state indicated that the exercise did not experience any major hitch.
Aisha Ibrahim, a supervisor at the Government Girls College, Bauchi, centre, also narrated the same story to NAN, saying that "so far, so good".
Two candidates interviewed on the exercise in Bauchi, Adamu Inuwa and Jennifer Emmanuel, said they never experienced any challenges and were optimistic of securing the required points.
At the UNIMAID, where suicide bombers detonated explosives in the early hours of the day, a staff of JAMB, Kaka John, confirmed delay in commencement of the examination at the six centres, as well as low turnout of candidates.
John said: "We were supposed to start very early at 9am, but I think because of the fear, the students did not show up.
"This made us to start around 10am.
"Also, the security agencies did not also show up on time because many of them had moved to the scene of the blasts. Also the NSCDC did not show up on time."
However, one of the JAMB Supervisors, Haliru Umar, told NAN adequate security measures were taken, making the candidates to turn-up and sit for the examination afterwards.
Umar said: "We had taken adequate security measures to protect the students, thereby enabling them write their exams successfully."
NAN Correspondent, who visited some examination centres in Yola, reports that the exercise commenced as early as 9am.
Buba Gashua, the JAMB Coordinator in Adamawa State, confirmed to NAN that the examination was conducted hitch-free.
Gashua said: "We have enough personnel and examination facilities in all the centres, as well as security operatives to control the crowd."
In Gombe State, Malami Sa'ad, the JAMB Coordinator in charge of North-East Zonal office, said the exercise was successful in the state.
Sa'ad said: "We have 15 centres across the state and some of them commenced the screening as early as 7:30am and thereafter, examination started."
NAN.