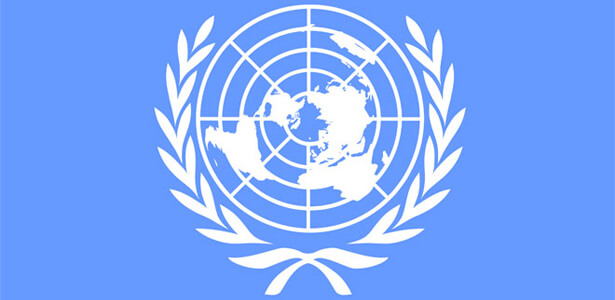 UN calls for more funding for organic farming in Africa
In the survey, 64 per cent of organic farmers, exporters, and experts from 16 African countries said the situation had not changed while 23 per cent said they felt that access to financing had become more restrictive in the last five years
The United Nations has called for increased funding for organic farming in Africa, saying it has rich potential but is increasingly under-funded.
A survey conducted by the UN Conference on Trade and Development revealed
on Monday
in Rome that organic farming offers an excellent and lucrative export opportunity for Africa.
It noted in a survey that access to finance is harder to come by than five years ago.
In the survey, 64 per cent of organic farmers, exporters, and experts from 16 African countries said the situation had not changed while 23 per cent said they felt that access to financing had become more restrictive in the last five years.
Malick Kane and Henrique Pacini, authors of the survey said that the most critical areas in terms of the need for external funding highlighted by stakeholders in organic agriculture were certification and marketing, and the purchase of equipment.
They said it also include the organisation of smallholder farmers into production groups.
Kane noted that while established organic exports like coffee and cocoa benefited most from the access to finance, the survey noted that crops like organic pineapples, mangoes, bananas and even potatoes have enormous export potential.
Kane said: "Our work highlights the fact that limited credit-guarantee mechanisms and insufficient capacity of commercial banks to integrate the specifics of organic agriculture are major hindrances on the ability of organic farmers and exporters to finance their activities in Africa.
"Unfortunately these are precisely the areas for which respondents said financing was becoming scarcer."
Meanwhile, Food and Agriculture Organisation noted under the survey that funding for Africa's agriculture in general has come under pressure in recent years, falling to an average of 2.7 per cent of national budgets in 2013.
It said that the fall happened in spite a 2003 African Union commitment to allocate 10 per cent of national budgets to this sector.
It also noted that the share of commercial credit made available for agriculture in Africa fell to an average of 2.8 per cent in the same year, while the global average is 5.8 per cent.
FAO added that specialist organic farmers looking for financing have seen knock-on effects, in spite the premiums they can charge to export their goods to lucrative rich markets.
Pacini, however, said that in view of the current situation, the survey advocated for a coordinated effort to improve the data collected about both the domestic and export value of organic products.
He said with this in place, it would make a better business case for organic agriculture in Africa.
—