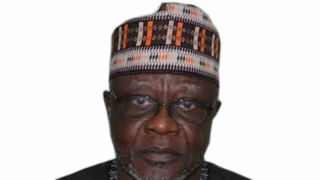 The Chairman/Chief Executive of the National Drug Law Enforcement Agency, Colonel Muhammad Mustapha Abdallah (retd), has given the assurance of strict narcotic screening at the Kaduna International Airport.
This, according to Abdallah will help in preventing illicit movement of narcotic drugs by drug cartels through the airport to which traffic has been diverted following the closure of the Nnamdi Azikiwe International Airport, abuja.
The pledge by Abdallah follows the interception of two suspected drug traffickers at the Nnamdi Azikiwe International Airport, Abuja, few hours to its closure on Wednesday.
The suspected traffickers were arrested with 2.150kg of heroin from Tanzania and 386 grammes of cocaine to Cambodia.
Preliminary investigation revealed that both suspects wanted to capitalise on the temporary relocation to Kaduna airport in moving narcotics at the Abuja airport, but the NDLEA promptly arrested them.
The suspects are currently under observation pending their arraignment in court.
Abdallah said the Agency has taken measures to ensure comprehensive examination of passengers and goods for narcotics at the Kaduna airport.
He said: Our proactive measures are very reliable and result oriented. The alertness of officers led to the arrest of two suspected drug traffickers at the Abuja airport few hours to its closure. Consequently, adequate screening measures including prompt deployment of undercover and interdiction agents are in place to prevent illicit movement of drugs at the Kaduna airport."
The NDLEA commander at the Abuja airport, Hamisu Lawan, said both suspects tested positive for narcotic ingestion during routine screening.
In Lawan's words: "Two suspected drug traffickers, Odogwu Augustine Ike, 57, caught with 110 wraps of heroin weighing 2.150kg from Tanzania on an Ethiopian airline flight, and Lekwauwa Mark Otaka, 53, found to have inserted seven wraps of cocaine weighing 386 grammes into his anus on an Egypt airline flight to Cambodia have been arrested. Both suspects are currently under investigation."
Ike, an automobile parts dealer in Onitsha, Anambra State, who excreted 110 wraps of heroin, said he was promised N600,000 to smuggle the drug.
He further said he smuggled drugs because of financial hardship.
He is married with four children and hails from Anambra State.
Otaka, an Aba, Abia State-based shoe merchant, explained that he was afraid swallowing the drugs, hence he decided to insert it into his anus.
He is married with three children and hails from Abia State.
He was promised N500,000 to smuggle the drug.
Abdallah described the action of the suspects as shameful.
In his words: "This is a very shameful act and a bad influence on their children.
"Members of the society should draw lessons from these cases and shun drug trafficking."
Copyright The Eagle Online.
Permission to use quotations from this article is granted subject to appropriate credit being given to www.theeagleonline.com.ng as the source.
Follow @DEagleOnline