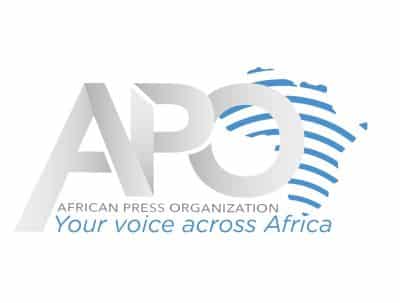 The Holmes Report selects APO as the official newswire
More than 40 PR agencies have used APO services over the last 12 months, including Hill+Knowlton Strategies, Weber Shandwick, Waggener Edstrom Worldwide, APCO Worldwide, Edelman, Porter Novelli (UK), Ruder Finn (UK), FTI Consulting, Idea Engineers, Tribeca PR, Magna Carta, VUMA Reputation Management, WPP Team Gabon, Atmosphere Communications and Djembe Communications, to name just a few
The Holmes Report, the most influential and authoritative voice of the global public relations industry, and African Public Relations Association announced on Wednesday that APO will be the official newswire of the first ever African SABRE Awards, which recognise Superior Achievement in Branding, Reputation & Engagement.
According to the Holmes Group CEO, Paul Holmes, who chairs the SABRE judges: "We want to make sure that news about the first African SABRE Awards reaches the entire PR community across Africa, and partnering with APO—which reaches more than 250,000 contacts and is used by many of those we are trying to reach—will help us attract the best work in the region."
More than 40 PR agencies have used APO services over the last 12 months, including Hill+Knowlton Strategies, Weber Shandwick, Waggener Edstrom Worldwide, APCO Worldwide, Edelman, Porter Novelli (UK), Ruder Finn (UK), FTI Consulting, Idea Engineers, Tribeca PR, Magna Carta, VUMA Reputation Management, WPP Team Gabon, Atmosphere Communications and Djembe Communications, to name just a few.
APO services are also used by blue chips Uber, Oracle, General Electric, The Economist, DHL, L'Oréal, Starwood (Now Marriott Group), Hilton Worldwide, PwC, Orange, Philips and many more.
The full list of clients is available at: http://APO.af/DJbGqJ
APO founder and CEO, Nicolas Pompigne-Mognard, declared: "The Holmes Report is highly respected within the public relations industry and being selected as the official newswire of its African SABRE Awards is the ultimate benchmark of press release distribution in Africa. Paul and I have had past discussions on how we could collaborate, and I am pleased that we can start this year with APO as the official newswire."
African SABRE Awards press releases will be distributed via Africa Wire: www.APO-opa.com/press_release_distribution.php, the newswire service for press release distribution and monitoring in Africa.
As the official newswire, APO will be offering a 50 per cent discount to nominees and winners on all press releases relating to the SABRE competition.
The dedicated SABRE site is now open and accepting entries.
Late entries will be accepted until February 6, with payment of an additional fee.
A complete list of categories for the African competition can be found at www.APO.af/N4kf10, with tips for successful entries at: www.APO.af/oGnKMp.
. Distributed by APO on behalf of APO.