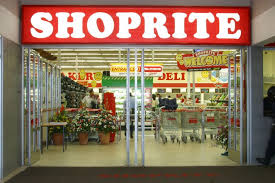 The Lagos State Safety Commission
on Monday
reopened Shoprite at Ikeja City Mall.
The mart was sealed at the weekend in the wake of the ongoing safety audit and inspections to all industries in the state, having been served a prohibition (seal) order
on Friday
for safety infractions.
The store was accused of selling adulterated and expired food products.
The Director General of the Lagos State Safety Commission, Fouad Oki, announced the reopening after another round of safety audit and inspections of the previously identified infractions.
Oi described the rate of improvement on identified infractions as commendable, adding that the organization has kept faith with the Lagos State Government in terms of occupational health and safety practice.
The Director General also commended the level of commitment exhibited by the management, while pledging the Commission's support as a way of helping them to improve on the new safety trend in their workplace.
He said: "We shall at all times be willing to work with you in the areas of tool box training at no cost to the company."
While acknowledging that Shoprite has gained a high level of trust among customers, Oki however stated that it would be wise to maintain the standard.
The Director General however said notice would still be served for improvement on some areas, pointing out that there is a need for workers in Shoprite to be kitted with personal protective equipment and trained in proper food handling.
The General Manager in Nigeria of the supermarket, Anton Wagenaar, with members of his team had earlier taken the LSSC team round the facility.
Wagenaar thanked the Commission for reopening the supermarket and promised to adhere strictly to safety measures.
In a similar vein, a few other outlets like Spur, Beerhugz, Rhapsody and Ocean Basket,  still at the Mall, were also revisited to ascertain their level of safety compliance.