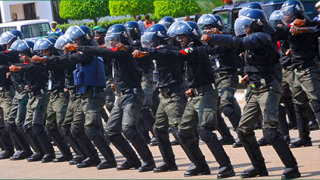 The Senate has lifted the suspension it placed on the recruitment of 10,000 personnel into the Nigeria Police.
However, the lifting of the suspension came with conditions.
The new condition is that the would-be recruits will be employed based on their local government areas and deployed in their communities.
The recruitment was suspended following a clash between the Senate and the Police Service Commission.
The Senate had, in a letter four weeks ago asked the PSC to suspend the recruitment over alleged irregularities in the criteria adopted.
The lawmakers had asked that the recruitment be done on local government basis, but the PSC insisted that it should be done on state basis.
The Chairman of the Senate Committee on Police Affairs, Senator Abu Ibrahim, however, told journalists in Abuja on Monday that the commission could now continue with the recruitment.
He said: "We have resolved the issue and the recruitment would be done on local government basis.
"Very soon, the exercise will resume.
"Nine personnel would be recruited per local government area.
"The policemen would be used to form a unit for community policing in all the 774 local government areas of the country."
Copyright The Eagle Online.
Permission to use quotations from this article is granted subject to appropriate credit being given to www.theeagleonline.com.ng as the source.
Follow @DEagleOnline