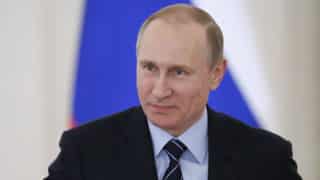 President Vladimir Putin said only the Russian people will choose who succeeds him as president, through the electoral process.
Russia will hold a presidential election in March 2018.
Putin has not said whether he will run or not, but is widely expected to go for what would be his fourth term.
Putin said: "The president's successor will be decided by the Russian people only during a democratic election and by nobody else."
NAN.
Copyright The Eagle Online.
Permission to use quotations from this article is granted subject to appropriate credit being given to www.theeagleonline.com.ng as the source.
Follow @DEagleOnline