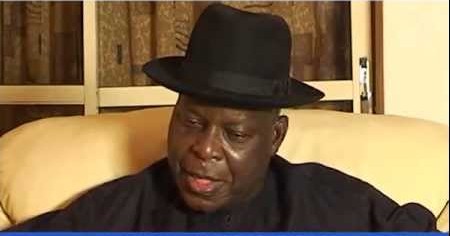 The 10,000 successful applicants into the Nigeria Police Force will resume training on December 31, 2016 in various Police Colleges and Training Schools across the federation.
The decision was part of the fall out of the 18th Plenary Meeting of the Police Service Commission held in Abuja.
The 500 recruited Cadet Assistant Superintendents of Police will be trained for 12 months at the Police Staff College, Jos, while the 500 Cadet Inspectors will be at the Police College, Ikeja, Lagos for their training, which will also last for 12 months.
The 7,500 Constables will be holding their trainings in Police Colleges located in their geopolitical zones.
The training will last for nine months.
The South West States of Lagos, Ondo and Osun, with a total of 652 recruited Constables, will be trained at the Police College, Ikeja, while 477 others from Oyo and Ekiti States will be trained at the Police Training School, Ibadan, Oyo State ans 193 recruited Constables from Ogun State will use the Police Training School, Iperu, Ogun State.
All the 923 recruited Constables from the South East States of Abia, Anambra, Ebonyi, Enugu and Imo will be trained at the Police College, Oji River in Enugu State.
Seven hundred and thirty-five recruits from four North East States of Adamawa, Bornu, Yobe and Gombe will use the Police College for their training, while 481 recruits from the other two North East States of Bauchi and Taraba will be trained at the Police College, Bauchi.
The Police College, Kaduna will host 1,137 recruits from three North West States of Kaduna, Kano and Katsina.
Eight hundred and twenty-three recruits from Sokoto, Zamfara, Kebbi and Jigawa States will go to the Police Training School, Sokoto.
The Police Training School, Ilorin will host 218 recruits from Kwara State and FCT, Abuja with Police Training School, Minna in Niger State, hosting 444 recruits from Niger and Kogi States. Two hundred and twenty-two intakes from Benue State will go to the Police Training School, Makurdi.
Intakes from Plateau State will be trained at the Police School, Jos, while that of Nasarawa will go to Police Training School, Bauchi and that of Makurdi.
Three hundred and thirty-three recruits from the South South States of Rivers and Bayelsa will be trained at the Police Training School, Nonwa-Tai, while 417 from Edo and Delta States will go to Police Training School, Benin.
Four hundred and seventy-three recruits from Cross River and Akwa Ibom States will be trained at the Police Training College, Calabar.
The Training programme for Specialists will soon be released.
Meanwhile the Police Service Commission has discovered that fraudsters have opened accounts to dupe unsuspecting applicants who were unsuccessful at the recently concluded Police recruitment.
The Fraudsters, according to reports reaching the Commission, are asking these applicants to pay money into the accounts so that they will make the supplementary list.
The Commission said it is not presently raising any supplementary list and has not mandated anybody to do same or collect money from anybody.
The Chairman of the Commission, Sir Mike Mbama Okiro, a retired Inspector General of Police, said in Abuja that the Police have been ordered to investigate the existence of this fraudulent account and to arrest anybody directly or indirectly involved in the scam.
Okiro also said that his office is not receiving any names for supplementary recruitment, adding that applicants who were not successful this time should wait for another opportunity rather than submit themselves to the fraudsters.
He noted that the Commission was guided by laid down rules and regulations and that the recruitment was based on merit, Federal Character and geographical spread.
Advert
How I Increased my Manhood Size & Stopped Premature Ejaculation That Scattered My Relationship.. Click HERE For Details.
Copyright The Eagle Online.
Permission to use quotations from this article is granted subject to appropriate credit being given to www.theeagleonline.com.ng as the source.
Follow @DEagleOnline