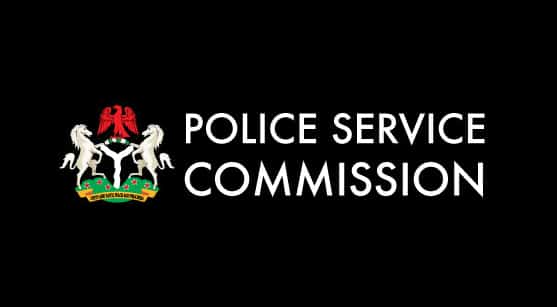 Police recruitment: Commission to consider candidates on reserve list
A statement issued by Ikechukwu Ani, the Head, Press and Public Relations of the commission, on Thursday said candidates for specialists cadre would also be invited for interview at the appropriate time
The Police Service Commission says it will consider applicants on the reserve list for interview for recruitment into the Nigeria Police Force.
A statement issued by Ikechukwu Ani, the Head, Press and Public Relations of the commission, on Thursday said candidates for specialists cadre would also be invited for interview at the appropriate time.
He said that the clarification became necessary because the 2016 successful candidates were already in various Police training schools across the country.
Ani said: "The applicants on the reserve list will be considered in line with available vacancies from the Training Colleges.
"The commission is awaiting reports from the Police Staff College, Jos, and the Police College, Ikeja, Lagos, where candidates for ASPs and Inspectors respectively are undergoing training."
Ani explained that reports from the Training Colleges were expected to contain the status of the trainees, state by state after the required screening at the Colleges.
He said vacancies would be filled from the shortlisted reserve list from the states where they occur based strictly on their placement on the reserve list.
The spokesman said interview for specialists scheduled for December 21, 22 and 23, 2016 could not hold because of a letter from professional bodies questioning the qualifications of some candidates on the list.
He said the letters came from the Association of Medical Laboratory Scientists of Nigeria and National Secretary and Medical Laboratory Science Council of Nigeria.
Ani explained that the bodies insisted that the applicants must be registered and licenced because the profession was regulated.
He said: "In order to meet the 2016 recruitment schedule and resolve issues raised by the bodies, the commission decided to suspend the interview and allow the selected candidates in both General duty and Specialists to proceed on training which began on December 31, 2016."
He said candidates scheduled for interview would be invited along with candidates for the 2017 recruitment after resolution of the issues raised by the bodies.
Ani warned that anybody smuggled into the colleges outside the approved list would be arrested and punished accordingly.
He said the commission would protect the integrity of the exercise and would stop at nothing at punishing anybody caught.
Ani said: "The commission wishes to re-emphasise that it does not solicit for payments or bribes for recruitment.
"Anybody who has given money to be recruited should come forward with verifiable complaints to enable the commission take appropriate action."
President Muhammadu Buhari in 2015 had approved the recruitment of 10,000 policemen.