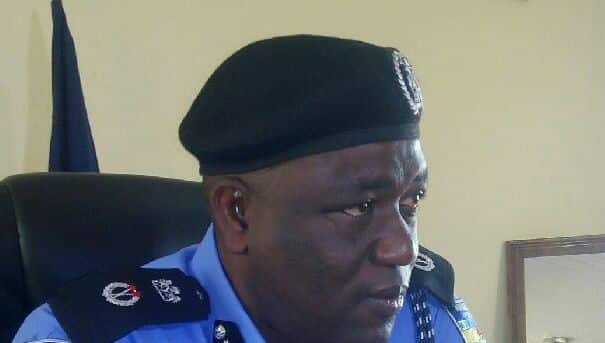 Police parade man over alleged murder of grandfather-in-law
The state Commissioner of Police, Olafimihan Adeoye, told newsmen at the event that the suspects were arrested in February and March
The Osun State Police Command on Saturday paraded 14 suspected criminals in Osogbo over alleged murder, armed robbery and issuance of fake vehicle documents and number plates.
The state Commissioner of Police, Olafimihan Adeoye, told newsmen at the event that the suspects were arrested in February and March.
Adeoye said one of the suspects, aged 30, killed his 82-year-old grandfather-in-law by hitting him with firewood on the head.
He said the suspect and the octogenarian had been having a misunderstanding.
The commissioner of police said seven of the suspects robbed with arms a hostel occupied by some students of the College of Education, Ilesa on February 3 at 3pm.
He said four other suspects connived with some suspects arrested earlier to hijack and steal fuel tankers and their contents.
Adeoye said the four suspects were arrested during an investigation into the case.
He added that two other suspects who specialised in producing fake vehicle documents and number plates were also apprehended.
Adeoye said the two were arrested following complaints from an official of the Osun State Ministry of Transportation.
He gave the assurance that the suspects would be charged to court after investigations, adding that the police were trailing others connected with crimes.