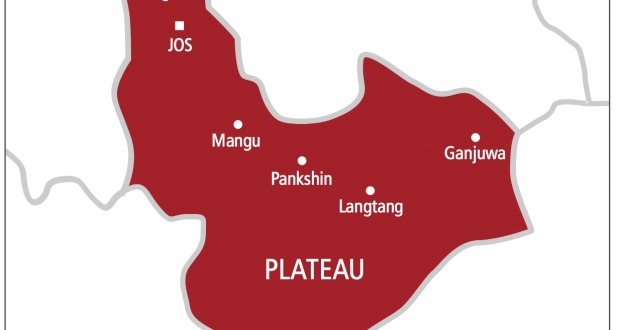 Plateau adopts technological system of revenue collection
A statement from the Chairman of the service, Arlat G. Dashe, disclosed that Smart Revenue System Process is a recommendation championed and adopted by the stakeholders during the 2016 edition of the roundtable engagement on taxation
A Smart Revenue System Process initiated by the Plateau State Internal Revenue Services to explore the use of technology to ensuring better transparency and accountability of revenue collections is on the way in Plateau State.
The system, which is to be unveiled this Thursday by the Governor of Plateau State, Simon Bako Lalong, is expected to attract dignitaries from all works of life, including government representatives, academia, judiciary, legislature and members of the economic team.
A statement from the Chairman of the service, Arlat G. Dashe, disclosed that Smart Revenue System Process is a recommendation championed and adopted by the stakeholders during the 2016 edition of the roundtable engagement on taxation.
Dashe said the 2017 Plateau State stakeholders' roundtable engagement on taxation, with the theme: "Democratising. Tax collections and expanding the tax base for socioeconomic property," will take a critical look at the effect of recession in recent times.
He said: "Within the public sector, a number of state governments have also struggled to keep head above water.
"Many of them are unable to improve Internally Generated Revenues, which ought ordinarily to surpass and exceed their federal allocation.
"This precarious situation has had deleterious effects across the socioeconomic development arena.
"Plateau State has however striven to weather the storm of the prevailing economic downturn, the government is very apparently determined and committed to upscale the operations and performance focus of PSIRS."
"The PSIRS on its part has kept a consistent tab on the pulse of a wide spectrum of tax stakeholders; more so, through the systematic identification and implementation of some recommendations that were arrived at during the 2014 and 2016 editions of the round table engagement on taxation.
"The edition was that PSIRS should exploit the use of technology in ensuring better levels of compliance among constituents who have gone underground or have been emboldened to devise crafty ways of avoiding their statutory responsibility as a result of their hitherto haphazard and crude method of remitting revenues to the state."
Dashe said the Smart system will ease payments of all types; seamless procedure for tax payer enumeration, registration and the generation of tax identification; and for the payment of all forms of bills.