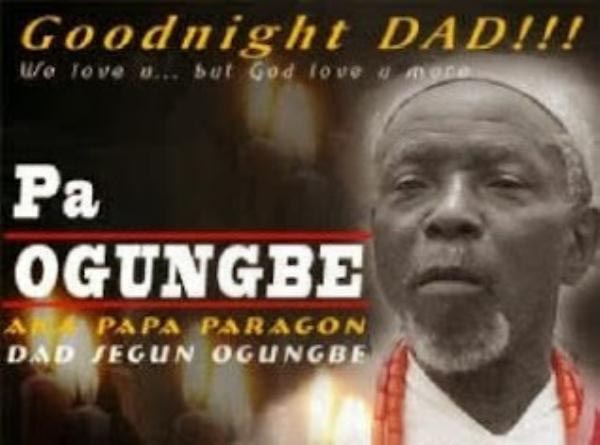 Pa Ola Ogungbe is dead
The father to the popular Yoruba actor cum director, Segun Ogungbe, died on Sunday night at an hospital in Abeokuta, the Ogun State capital, after a brief illness
Veteran actor, Pa Ola Ogungbe, the younger brother of the late Yoruba film icon, Pa Akin Ogungbe, popularly called Ireke Onibudo, is dead.
The father to the popular Yoruba actor cum director, Segun Ogungbe, died on Sunday night at an hospital in Abeokuta, the Ogun State capital, after a brief illness.
His death is coming barely a year after the Abeokuta prominent family lost his elder brother, Pa Akin Ogungbe, 78, a Yoruba theatre legend.
He died on November 28, 2012.
Activities to give Ola Ogungbe a befitting burial are said to be underway.