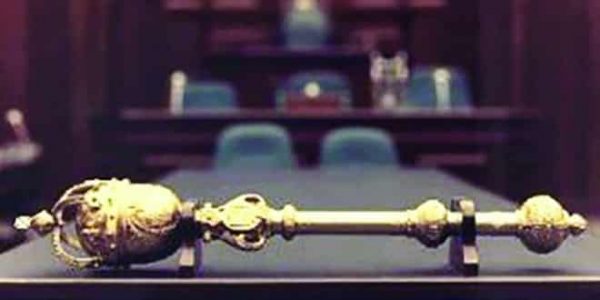 The Ogun State House of Assembly has ordered the state's Board of Internal Revenue Service to hands-off collection of riders' permit from commercial motorcycle operators.
It directed that the Bureau of Transportation should carry out the function.
The House gave the order on Friday in Abeokuta during a meeting with officials of IRS and the Bureau of Transportation to resolve the issue of which organisation should collect rider's permit.
Olakunle Oluomo, the Deputy Speaker, who chaired the meeting, said that the status quo as regards the organisation which should issue licensing tickets to commercial motorcycle riders should be sustained.
He directed that the BOT should handle the issuance of riders' identification card scheme.
Oluomo explained that as revenue generating agency, IRS should issue ticket to commercial motorcycle operators while BOT is to identify the operators, monitor their security and collate relevant data of them.
Oluomo said: "Riders' identification card scheme should be handled by the Bureau of Transportation.
"That is the decision of the house; IRS should hands-off the matter based on the convention of the state.
"The BOT conceived the idea of riders' scheme since 2008, which was approved by the previous government the same year.
"The incumbent administration sustained it, by giving fresh approval to BOT on March 2012."
The deputy speaker solicited for peace, synergy and cooperation among the agencies for the benefit of the state.
Earlier, Gbenga Opesanwo, the Special Adviser to Governor Ibikunle Amosun on Transportation, explained that riders' identification scheme was conceived by BOT in 2008 for the purpose of compiling data.
Opesanwo said that the scheme was not meant to generate revenue but to regulate the conduct, capture the data and ensure safety of the lives of commercial motorcycle operators.
Sheu Adebayo, the Consultant to the governor on revenue generation, said the board of IRS was a licensing authority for drivers of vehicles and commercial motorcycle riders.
Adebayo said that the responsibility of issuing licence was that of the IRS under the road traffic law of the state and urged the IRS to abide by the decision of the House.
Olaotan Olusegun, the Director, Legal Drafting, Ministry of Justice, urged the agencies to meet and deliberate on how to demarcate their areas of operation to avoid conflict.