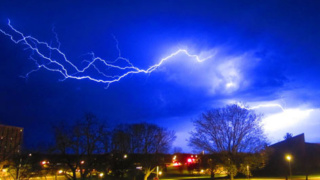 The Nigerian Meteorological Agency has predicted sunny and hazy weather conditions over the central states of the country on Thursday.
NiMet made the prediction in the Weather Outlook by its Central Forecast Office on Wednesday in Abuja.
It said that the region would have day and night temperatures of 28 to 36 degrees Celsius and 10 to 19 degrees Celsius respectively.
The agency predicted sunny and hazy conditions over the inland cities of the south within the next 24 hours with prospects of partly cloudy conditions in the morning hours over the coast.
It also predicted isolated showers over the coastal region later in the day with day and night temperatures of 33 to 36 degrees Celsius and 17 to 24 degrees Celsius respectively.
According to NiMet, northern states will experience sunny and hazy conditions with day and night temperatures of 29 to 34 degrees Celsius and 10 to 16 degrees Celsius respectively.
NiMet predicted: "Sunny and hazy conditions are expected across the country with prospects of localised showers over the coastal cities in the next 24 hours."
Copyright The Eagle Online.
Permission to use quotations from this article is granted subject to appropriate credit being given to www.theeagleonline.com.ng as the source.
Follow @DEagleOnline