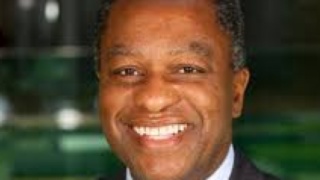 The Federal Government on Wednesday signed an agreement with the Government of the People's Republic of China on "One China" policy.
The agreement was signed by Nigeria's Foreign Affairs Minister, Geoffrey Onyeama, and his Chinese counterpart, Wang Yi, at the end of a bilateral meeting between them.
Onyeama in a joint statement issued at the end of the meeting, said Nigeria was committed to strengthening the longstanding friendship and cooperation between the two countries and to the benefit of their peoples.
He said the Chinese government and Nigeria reaffirmed their respect for each other's sovereignty and territorial integrity.
He said: "The Government of the Federal Republic of Nigeria reaffirms that the One China policy is at the core of its strategic partnership with China.
"The Government of the Federal Republic of Nigeria recognises that there is only one China in the world.
"The Government of the People's Republic of China is the sole legal government representing the whole of China, and that Taiwan is an inalienable part of China's territory."
According to Onyeama, the Federal Government reiterated its stand not to have any official relations or engage in any official contacts with Taiwan.
He said that Nigeria would also support all efforts made by the Chinese government to realise national reunification.
Yi, in the statement, said the government of the People's Republic of China appreciated Nigeria's position and the recent measures taken accordingly by Nigeria.
He said: "China reaffirms its commitment to actively develop China-Nigeria strategic partnership across the board."
Copyright The Eagle Online.
Permission to use quotations from this article is granted subject to appropriate credit being given to www.theeagleonline.com.ng as the source.
Follow @DEagleOnline