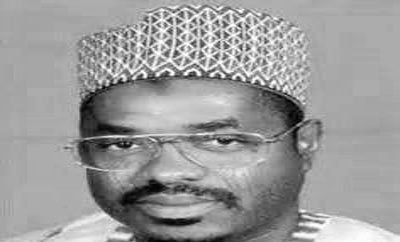 Niger declares three days mourning for Kure
In a statement by the Commissioner for Information, Culture and Tourism, Jonathan Vatsa, in Minna on Sunday night, the state government declared a three-day statewide mourning
The Niger State Government has formally announced the death of a former Governor of the State, Engineer Abdulkadir Abdullahi Kure.
Kure died during a brief illness in a German Hospital on Sunday at the age of 61.
In a statement by the Commissioner for Information, Culture and Tourism, Jonathan Vatsa, in Minna on Sunday night, the state government declared a three-day statewide mourning.
It further stated that all flags should be at half mast throughout the state during the mourning period.
According to the Commissioner, the state Governor, Alhaji Abubakar Sani Bello, has also declared a work-free day on the day of the burial of the former governor to enable all Nigerlites accord the departed leader a befitting burial.
The statement said the government will miss the wise counsel of the former governor, who despite political differences never failed to offer meaningful advice to the government.
The intervention of the former governor during the recent labour crisis in the state was not only legendary, but showed him as an elder statesman, whose main concern was for the good, progress and unity of the state, the statement by Vatsa added.
"Engineer Abdulkadir Abdullahi Kure remain a leader who out of office showed concern for the development of the state. His statesmanship saw him jettisoning party affiliation when he personally intervened in the recent labour crisis in the state," the statement concluded.