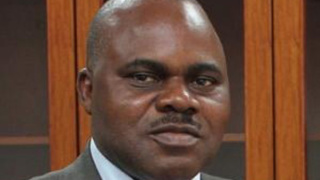 The National Human Rights Commission has summoned the Commissioner of Police, Kano State Command, Rabi'u Yusuf, over his alleged disruption of a mass wedding programme in the state.
This was sequel to a petition presented to the NHRC on Wednesday in Abuja.
The Kano Mass Wedding Beneficiaries Association accused Yusuf of scuttling their planned mass wedding programme that was slated for August 21.
While receiving the complaint of rights violation, the Executive Secretary of the NHRC, Prof. Bem Angwe, ordered the Kano CP to appear before the commission to give his own side of the allegation.
Angwe commended the complaints, who thronged the commission in their numbers, for demanding for their rights in a legitimate manner.
He said: "We commend you for knowing your right rights and choosing to demand for such rights through lawful means by lodging your complaint at the commission.
"The NHRC will seek to find if there exist any justification known in law the action taken by the Kano State Police Commissioner.
"We will investigate your allegations. Where is established where these rights have been violated, we will not hesitate to order for a compensation for such rights."
Earlier, the leader of the Kano Mass Wedding Beneficiaries Association, Khadija Ibrahim Isah, alleged that the Kano State police authorities in connivance with the Kano State Government, deliberately disrupted the kind gesture of the Kwankwasiyya Development Foundation, which had put together the mass wedding programme for indigent families in the state.
Isah explained that marriage was both an Islamic and family obligation that is critical to maintaining the moral fabric of any society.
She added that the lack of marriage was posing a problem that is seen to be contributing to the trend of rising drug use among unmarried and unemployed women.
She said: From the foregoing, our right to dignity of human person, right to private and family life, right to peaceful assembly, right to freedom of movement and right to acquire and own property, have been violated and we therefore urge the commission to investigate the violations."
Copyright The Eagle Online.
Permission to use quotations from this article is granted subject to appropriate credit being given to www.theeagleonline.com.ng as the source.
Follow @DEagleOnline