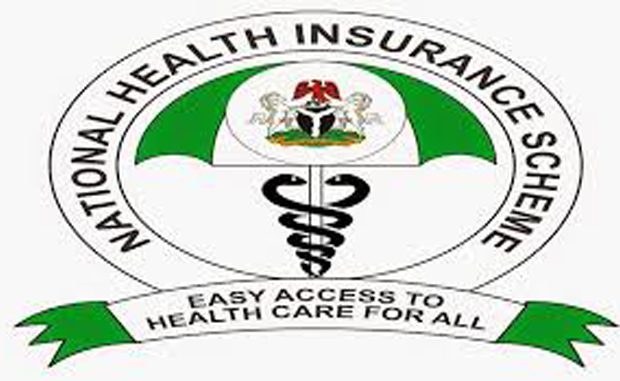 NHIS expels 23,000 fake enrolees in three months – Executive Secretary
Prof. Usman Yusuf, the Executive Secretary of the scheme, revealed this at a forum organised by the Nigeria Health Watch in Abuja
The National Health Insurance Scheme said on Thursday it has expelled 23,000 fake enrolees from the scheme in the past three months.
Prof. Usman Yusuf, the Executive Secretary of the scheme, revealed this at a forum organised by the Nigeria Health Watch in Abuja.
Yusuf noted that those numbers were infused into the scheme by the Health Maintenance Organisation to increase the number of enrolees due to selfish gains among others.
He emphasised that before the discovery, the scheme has been paying N1,000 in 23,000 places monthly.
The secretary, however, noted that the scheme would soon commence Biometric Auditing to further sanitise the system.
He emphasised that NHIS with its mandate, has the potential to change the life of Nigerians.
He expressed the displeasure over the meager resources allocated to the scheme which is not enough as subsidy to the HMOs.
Yusuf described HMOs as the problem of NHIS, noting that after giving them money three months ahead to pay for enrolees and their families healthcare services they find it difficult to release such monies to hospitals.
According to him: "Our patient ordinarily are supposed to be treated with dignity and respect but due to failure of HMOs to pay hospitals for services rendered they are been denied such services thereby compounding their health challenges.
"HMOs have been padding and increasing the number of false enrolees, the basis for what we have been paying them.
"The only way to flush this out is through biometric verification.
"The new ICT team constituted by the scheme in three months has expelled 23,000 ghost enrolees.
"NHIS has been paying N1, 000 to 23, 000 persons every month which amounts to N23 million to fake enrolees, it is only through biometrics we can sanitise the system.
"We will commence the biometric capturing as soon as the budget and our ICT department are ready, we are going to get our biometric machines in all hospitals.
"My mandate is to make NHIS work for all Nigerians; the fund is not from Federal Government capital allocation but voluntary contributions by Nigerians and those who pay into the pool.
"I have been handed over to HMOs as CEO, but what do they have to offer, they are the problem of NHIS."
Yusuf noted that over eight months since he assumed office, he has been working to rebuild the lost confidence in the system in terms of accountability.
He, however, urged the public to hold leaders accountable in terms of investing in health sector and open to critiques in terms of how such investment are spent.
Yusuf noted that his targets during his tenure would be to promote accountability, increase coverage of Nigerians in the scheme and explore more creative way of financing health system among others.
He said: "My hope and aspiration is to make NHIS work for all Nigerians, in the past 12 years it has not work, we have covered only one per cent of the population.
"I want to reach out to big churches, traditional leaders to tell them what we do and see how we could raise fund, outside government."
The forum called for greater cooperation with some health institutions and also to create opportunity to enlighten health sector and the public on NHIS plans to improve nation's health system.