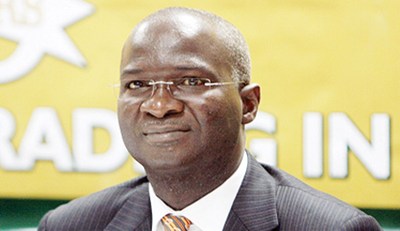 The Nigerian Electricity Regulatory Commission says the 198 days required for new buildings to be connected to electricity will be reduced to 30 days.
This was part of the decisions at the 15th monthly meeting of Babatunde Fashola, the Minister for Power, Works and Housing, with operators of the power sector in Jos, Plateau State on Monday.
A communique issued at the end of the meeting said that NERC would soon release a regulatory order to that effect.
It also reported that the 132kv lines from Makeri to Pankshin in Plateau State to Okpella in Edo State were expected to be switched on in August.
The communique said the Katampe 60 MVA substation had been restored, while the 40 MVA mobile substations in Damboa in Borno State had also been restored on May 7.
It decried the lack of corporate governance by DISCOs, which failed to provide audited accounts and improved services.
The communique expressed regrets for failure of some DISCOs to provide meters to customers as well as network investment inconsistencies.
The meeting also noted the failure of DISCOs to remit repayment obligations on debts owed to the Nigerian Bulk Electricity Trader.
The 15th monthly meeting was chaired by Fashola.
Governor Simon Lalong of Plateau state and the Chairman of Jos Electricity Distribution Company, Alhaji Ahmed Yayale, attended the meeting.