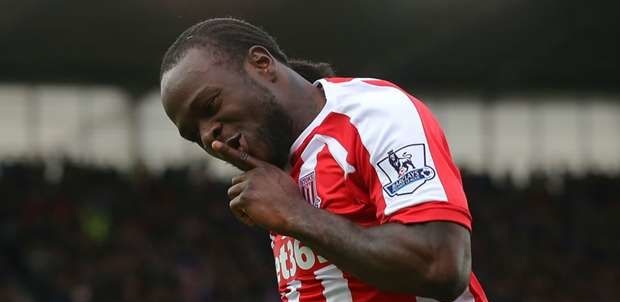 Moses: I never dreamt of playing wing-back role
The Nigeria international has arguably been the player to benefit most from Conte's tactical changes this term, with the Italian guiding the Blues to a 13-game winning run in the Premier League after switching to a 3-4-3
Chelsea star, Victor Moses, has heaped praise onto manager Antonio Conte for doing the unexpected and turning him into a top wing-back this season.
The Nigeria international has arguably been the player to benefit most from Conte's tactical changes this term, with the Italian guiding the Blues to a 13-game winning run in the Premier League after switching to a 3-4-3.
That streak may have come to an end with defeat at Tottenham last week, but Moses has thanked his manager for finding him a surprise new position and for generally improving the tactical setup for the whole team.
'I've never dreamed of playing in this position in my life, but I'm enjoying it and I think it's probably one of the best positions to be honest. The more games I'm playing there, the more I'm improving,' Moses said.
'I've never played this formation before but I'm getting used to it and I feel I'm getting better and better with every game.
'I'm delighted with the way we're playing, not just me but the whole team, with the formation the manager has brought. He's played the game and he knows how to organise his players.
'Last year was one of the best in my career and I'm delighted with that and it's thanks to the manager who gave me the opportunity to go out there and express myself. He gave me that chance, I grabbed it and now I want to keep enjoying my football.