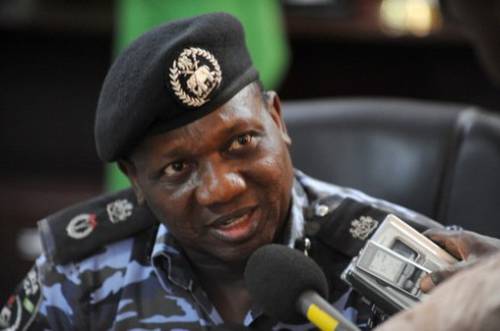 Mobile police base for southern Kaduna – I-G
The Inspector General of Police, Ibrahim Idris, announced this to newsmen during a fact finding visit to the troubled area
The Nigeria Police on Saturday said it would establish a mobile police base in Kafanchan to address security problems in the Southern part of Kaduna State.
The Inspector General of Police, Ibrahim Idris, announced this to newsmen during a fact finding visit to the troubled area.
Idris said: "From the discussion I had with Kaduna State Governor, Malam Nasir El-rufai, we have decided to station a mobile police base in Kafanchan.
"We are here to see things for ourselves so that we have a lasting peace in the whole area."
The IGP said a panel had been set up to investigate the crisis in the area thoroughly, including the allegation that 800 people were killed in the crisis.
Idris said some of the reports on Southern Kaduna were exaggerated.
He said most of the leadership of the villages had a lot to contribute to peace and unity of the area.
He said: "Some of the community leaders need to be cautioned.
"They are contributing to creating situation that does not exist."
Idris said the police were committed to restore lasting peace and later met with community leaders in the area.
Operation Harmony aimed at restoring lasting peace in southern Kaduna was inaugurated on December 24 by the police.