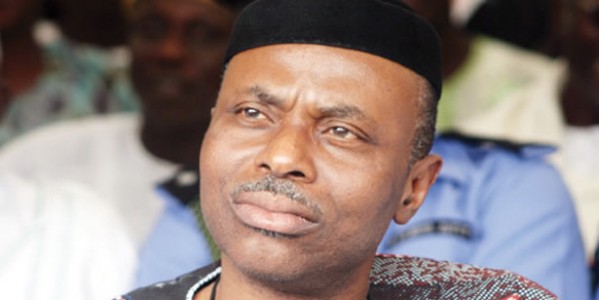 The All Progressives Congress in Ondo State says it has discovered a plot by outgoing Governor Olusegun Mimiko to proceed on vacation ahead of the February 23 handover date.
The party's Publicity Secretary, Abayomi Adesanya, made the allegation in a statement in Akure on Tuesday.
Adesanya alleged that Mimiko planned to abscond before the expiration of his eight years tenure.
Adesanya said: "If this happens, it will create complexities and pit-holes in the smooth take-off for incoming Governor, Rotimi Akeredolu (SAN).
"Mimiko's plan is designed to create complexity and pit-holes in the smooth take-off of the new administration as against the seamless transition he once promised.
"Mimiko is making plans to relocate to Canada or China, thereby evading possible arrest by the Economic and Financial Crimes Commission for interrogation and prosecution and to launder his last minutes loots.
"The governor has concluded plans to proceed on a 10-day vacation and to delegate power to his deputy to act as governor prior to the handing over date.
"He had transmitted a notification letter the state House of Assembly under the leadership of the former Speaker, Jumoke Akindele, some days before her removal from office over N15 million fraud allegation.
"This arrangement failed because the former Speaker could not announce or read the governor's vacation letter at the plenary as a result of her removal."
Adesanya alleged that Mimiko planned to sneak out of the country to a neighbouring country through the land border, before travelling through a chartered flight to either Canada or China.
He added: "We, therefore, call on security agencies to beef-up security and surveillance in and around the country's borders to prevent the outgoing governor and his cronies from escaping with alleged state's looted funds."
Reacting to the allegation, the state Commissioner for Information, Kayode Akinmade, described it as the imagination of the writer.
Akinmade said: "I'm a member of the transition committee and I'm aware that the governor and the governor-elect met three days ago to fine-tune the transition programme and they had useful discussion.
"I am aware that there are lined up projects to be commissioned by the governor between now and the handover day.
"So if somebody is coming up that the governor is planning to proceed on vacation, that means such person is coming from outer space.
"This is concocted information.
"There is no iota of truth in what he is saying."
Copyright The Eagle Online.
Permission to use quotations from this article is granted subject to appropriate credit being given to www.theeagleonline.com.ng as the source.
Follow @DEagleOnline