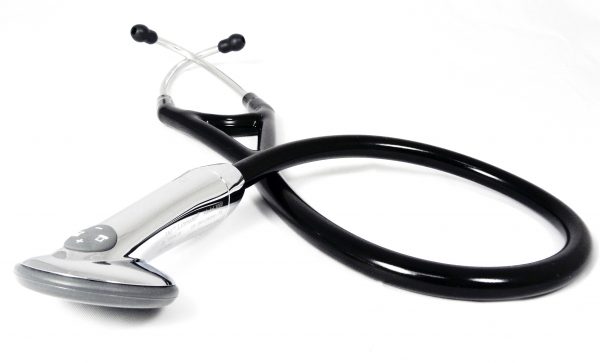 Meningitis: Northern states deploy resources
The News Agency of Nigeria reports that various state governments, community and religious leaders as well as Non-Governmental Organisations are scaling up their interventions to prevent further outbreak and spread of communicable diseases
Northern states governments and stakeholders are deploying more human and material resources to contain and prevent the spread of Cerebro Spinal Meningitis and other haemorrhagic fevers in the region.
The News Agency of Nigeria reports that various state governments, community and religious leaders as well as Non-Governmental Organisations are scaling up their interventions to prevent further outbreak and spread of communicable diseases.
Many lives had been lost to recent reported cases in Zamfara and Sokoto States.
In a survey conducted by NAN, the Kano State Primary Health Care Management Board, has said the board has strengthened surveillance to prevent the outbreak of communicable and airborne diseases.
The Executive Secretary of the board, Dr. Nasiru Mahmud, told NAN that the board would scale up its efforts during this hot season that would herald the rains.
Mahmud explained that the weather and population rate of the state made it necessary for the agency to strategise against outbreak of diseases.
The state, he said, has improved on its awareness campaign in all the local government areas through various stakeholders' meeting to address public health.
Mahmud said: "The state Ministry of Health has already ordered all health educators and all stakeholders to embark on massive campaign to let people know that the season has come."
Mahmud further explained that Kano State has a minimal risk of meningitis as about 10 million children were immunised against the disease in 2016.
The secretary noted that the immunisation has a life span of 10 years for whoever received it.
He said: "We thank God that our present administration is passionate about sanitation and hygiene, so the administration has already embarked on series of sanitation and hygiene projects to increase on what was on ground."
He commended the Kano Emirate Council through its committee on health, where traditional rulers and religious leaders in all local governments have been tasked with advocating on health related issues.
Mahmud also commended development partners in the state who, he said, were involved in all stages of the health sector in the state.
Furthermore, the scribe stressed that the board had procured large consignment of drugs and other consumables for rapid response.
The Kaduna State Primary Health Care Development Agency said that it trained 1,500 community health workers and members on the prevention of child killer diseases.
Hamza Ikara, the agency's Deputy Director, told NAN in Kaduna that the training was to reduce outbreak of illnesses in the state.
Ikara said: "We train them on different child illnesses such as malaria and pneumonia to reduce outbreak during the hot season."
He said no case have been recorded for now because adequate preventive measures have been taken by the government.
Ikara added that traditional rulers with their scribes have also been trained in order to carry out sensitisation in rural areas.
He said that the state government has embarked on the clearing of drainages across the state to control malaria in addition to the distribution of treated mosquito nets to residents.
He said: "In the past few years we have being giving vaccines on meningitis and there is good compliance by all residents,'' said the deputy director."
Besides, he said that the agency has prioritised health education on how to improve environmental hygiene among residents to avert outbreak of diseases.
He advised residents to sleep in ventilated rooms and avoid overcrowding, adding that people should adopt the habit of sleeping with their mosquitoes net.
He urged residents to report suspicious cases of fever to nearby health facilities for proper treatment or referral and avoid self-medication.
In Gombe State, the Head of Medicine, Specialist Hospital Gombe, Dr. Raymond Dankwoli, has appealed to the general public to always ensure adequate ventilation in their rooms to avert possible occurrence of diseases.
Dankwoli told NAN in Gombe: "As we are all aware, the hot and rainy season has set in in some parts of the country.
"This may likely come with some outbreak of diseases like meningitis and conjunctivitis, among others.
"This is because poor ventilation is a risk factor, therefore taking preventive measure is important."
According to him, the hospital has recorded five cases of unconfirmed CSM.
Dankwoli said the public Health Department of Gombe state Ministry of Health is saddled with the responsibility of taking preventive measures as well as to ensure the provision of drugs.
He said: "At the hospital we respond rapidly to suspected and confirmed reported cases."
He appealed to the general public to report any disease condition that they are not familiar with to healthcare centres.
Dankwoli said: "Most at times, the problem we face, people do not come to the hospital early and they allow their condition to be critical before reporting such cases."
From Bauchi State, the Executive Chairman of the state Health Care Development Agency, Adamu Gamawa, said proactive measures would be implemented to prevent measles and other child killer diseases through community vaccination starting from next March 20.
Gamawa told NAN in Bauchi that the action was meant to complement routine immunisation.
He said that health workers would reach the targeted population at their households immediately after polio immunisation days.
Gamawa said: "The agency will next week embark on measles vaccination in communities across the state to prevent any outbreak of the meningitis and measles.
"Measels is contagious and also affects seriously the health of the child.
"The agency will not relent to ensure that public health is safe guarded.
"The highly contagious virus is spread by coughing and sneezing, close personal contact or direct contact with infected nasal or throat secretions.
"The virus remains active and contagious in the air or on infected surfaces for up to two hours."
Gamawa said there was no case recorded on CSM or measles outbreak, but the action was proactive measure.
He explained that immunisation and vaccination differs from giving medicine to a sick child to make them better.
He said: "The idea of immunisation and vaccination is to prevent the children from contacting meningitis and measles or end up in intensive care with meningitis; so holes must be blocked."
He said usual clinic sensitisation would still continue to ensure that all childhood diseases were addressed.
In Dutse, the Jigawa State Primary Healthcare Development Agency said it has taken precautionary measures to check the outbreak of communicable and airborne diseases across the state.
The Executive Secretary of the agency, Dr. Kabir Ali, also told NAN in Dutse that the state government had introduced free maternal and healthcare service where pregnant women and children under the age of five were given free drugs in order to safeguard their health.
Ali said that the agency was also taking preventing measures through routine immunisation in all the 530 public health facilities across the state.
He disclosed that a taskforce has been constituted to tackle any kind of outbreak in the state.
According to him, the agency is also educating people in the state, particularly rural dwellers, on any the sign of communicable and airborne diseases, as well as the need for them to report such cases of outbreak.
The executive secretary further disclosed that the agency had embarked on massive sensitisation campaign through various radio and television programmes as part of measures to educate people on how to first manage such outbreaks.
Also, the Borno State Government says it has set aside 200,000 doses of vaccine for meningitis as a proactive measure against any outbreak as the hot season sets in.
Dr. Harana Mishelia, the state Commissioner for Health, disclosed this while fielding questions from NAN in Maiduguri.
Mishelia explained that the action followed successful immunisation of the residents against communicable diseases.
He said: "Between 2012 and 2014 the whole state was covered with a special type of meningitis vaccine that last for 10 years.
"However, we have over 200,000 doses in our stores for outbreak response should there be any outbreak.
"We (Borno State Government) covered the whole state with a vaccine that will last for 10 years, but we have a fall back should there be pocket of cases to cover."
A report from Katsina State said the State Government has confirmed an outbreak of meningitis in Batsari Local Government Area.
The Permanent Secretary in the state Ministry of Health, Dr. Kabir Mustapha, told NAN in Katsina that the disease was reported in some communities in the affected local government area.
Mustapha said: "But I cannot tell you further details because the State Primary Healthcare Development Agency is yet to forward full details on the disease outbreak to my office."
He revealed that the state government has already deployed team of experts to contain the situation in the affected areas and prevent spread.
Dr. Muawiya Aliyu, the Executive Chairman of the state Primary Healthcare Development Agency, assured that government was working hard to address the situation and called for calm.
NAN also reports that the government had commenced public enlightenment in the media on preventive measures against communicable diseases and malaria.
NAN.