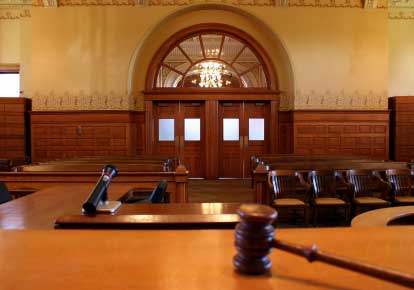 Man to court: I caught my wife in our neighbour's room panting, sweating
Adeagbo told the court on Monday that his wife, with whom he had four children, was having an affair with his neighbour
A 59-year-old physically challenged man, Olaiya Adeagbo, has pleaded with an Igando Customary Court in Lagos State to dissolve his 23-year-old marriage, accusing his wife of infidelity.
Adeagbo told the court on Monday that his wife, with whom he had four children, was having an affair with his neighbour.
He said: "I always received a tip-off from our neighbours that my wife is having an affair with one of our neighbours who was a bachelor.
"That fateful day, I came back home earlier and could not find her in our room.
"Two of my neighbours told me that they sighted her when she sneaked into her lover's room.
"I went to knock on his door but he refused to open after hearing my voice.
"I continued knocking and he later opened his door and I saw my wife hiding behind his door sweating and panting.
"I greeted her and left.
"After some days, her lover died and my wife disappeared from the house without taking anything and refused to come back.
"My wife later went to marry another man, who also died after some months of their marriage."
The petitioner also told the court that his wife fights a lot with their neighbours.
Adeagbo said: "My wife fights a lot.
"She fought with our pregnant neighbour.
"The woman died the following morning.
"Every house we rented, we are always evicted because of her frequent fighting with me and neighbours.
"She once stabbed me with a knife."
Adeagbo urged the court to terminate the marriage as his life was not safe and that he was no longer interested in the union.
In her submission, the wife, Taiwo Adeagbo, 46, also accused her husband of committing adultery.
She told the court that the man her husband saw her with was her benefactor and not her lover.
She said: "I am not having any affair with that our neighbour.
"He was only my benefactor who always meet my needs as my husband is not responsible.
"But, unfortunately, he is no more."
The mother of four, said her husband had at one point eloped with her best friend.
Taiwo said: "My husband always bring home different women, claiming they have one problem or another.
"He once ran away with my best friend to unknown destination for three months."
Taiwo begged the court to grant her husband's wish and terminate the marriage as she too was no longer interested in the union.
The President of the court, Adegboyega Omilola, after listening to the couple, adjourned the case to May 10 for further hearing.
NAN.