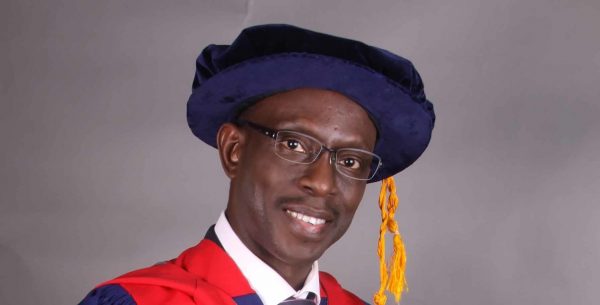 LASU: Ambode set to perform groundbreaking of 6,000-capacity hostel
Governor Akinwunmi Ambode of Lagos State had on January 5, 2016 signed a law converting the University, established as a non-residential one in 1983, into a residential institution
All is set for the groundbreaking ceremony of the 6000 capacity Lagos State University ultra-modern hostel facility, the institution's Vice Chancellor, Prof. Olanrewaju Fagbohun, said on Thursday.
Fagbohun spoke at a media conference ahead of the 21st convocation ceremony of the university scheduled to hold on March 22 and 23.
Governor Akinwunmi Ambode of Lagos State had on January 5, 2016 signed a law converting the University, established as a non-residential one in 1983, into a residential institution.
Fagbohun said the governor would do the ground breaking ceremony of the 6000 capacity ultra-modern hostel facilities as part of the activities during the convocation.
He said that Ambode, who is the Visitor to the university, would also commission the new senate building in the institution on March 23.
The vice chancellor said that the institution had refrained from giving honorary awards for several years, but would return to the practice this year.
He said that three business moguls – Alhaji Aliko Dangote, Folorunsho Alakija and Chief Adebutu Kessington – would bag honorary awards at the 21st convocation ceremony.
Fagbohun said the individuals were selected for the awards for their enormous contributions to the betterment of the society.
According to him, the university will also confer an award of Distinguished Professor on Prof. Peter Okebukola, former Executive Secretary, National Universities Commission.
Fagbohun said 36,489 students would graduate with diploma, first and higher degrees at the convocation.
He said that 133 would graduate with diplomas, 28,300 with first degrees (full-time and part-time) and 8,056 with higher degrees.
According to him, the institution, within the last one year has been able to achieve several feats.
These, he said, include completion of the new senate building funded by the Lagos State Government and renovation of some facilities, lecture rooms and hostels.
He said some of the projects were funded by the Federal Government through NEEDS Assessment fund.
Fagbohun promised that the institution would not rest on its oars as work was ongoing to collaborate with the Centre for Afro-Brazillian Studies as approved by the university Senate in 2004.
He said a committee to come up with modalities for the establishment of LASU Television soon would be set up to serve as an avenue for impacting knowledge.
The Vice-Chancellor said that the institution would also collaborate with Ford Foundation in the area of scholarship, community service and training for the promotion of culture of learning in the university.
Activities lined up for the convocation will kick off on March 17 with a Jumat service, while a thanksgiving service would hold on March 19 at the university chapel.
The Coconut Breaking Festival is to hold on March 20 at the Badagry gate entrance and a convocation lecture, titled: Beyond Education: Bridging the gap for graduate employability'' will hold on March 21
The lecture would be delivered by Hakeem Ogunniran, Director/Chief Executive, UACN Property Development Company Plc.