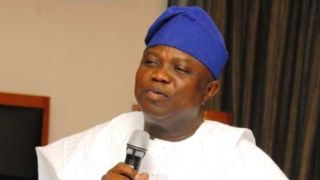 The Lagos State Government has initiated a flexible home ownership scheme to allow residents to own houses with ease.
Gbolahan Lawal, the state Commissioner for Housing, made this known in an interview with the News Agency of Nigeria on Wednesday in Lagos.
Lawal said that the idea was to make housing more readily available to the teeming Lagos population.
He said: "Rent-to-own is a new policy introduced by Governor Akinwunmi Ambode's administration, designed to make housing more readily available to the teeming population of Lagos.
"It is a system whereby prospective home owners make five per cent down payment, take possession and pay up the balance as rent over a period of 10 years.
"The policy is to ensure that more people that would not have been home owners are accommodated."
The commissioner said that the Rent-to-Own Scheme was aimed at bridging the 2.55 million housing deficit in Lagos within the next two years.
Lawal said that 20 per cent of all completed mass housing units in the state had been earmarked for the home ownership scheme.
He said: "We will sensitise citizens and residents to own their houses with five per cent of the value of such houses as equity.
"Twenty per cent of all completed mass housing estate have been earmarked for this scheme.
"All that is required is that applicants must be residents of Lagos, must be first time buyers, must be 21 year-old and above and must be tax compliant."
Copyright The Eagle Online.
Permission to use quotations from this article is granted subject to appropriate credit being given to www.theeagleonline.com.ng as the source.
Follow @DEagleOnline