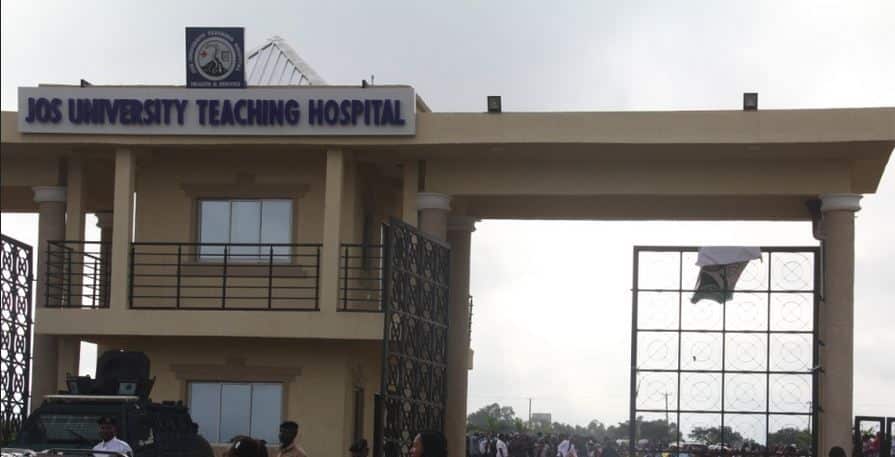 JUTH to run only one shift as workers protest non-payment of allowances
According to Mustapha Kabir, the Chairman, JUTH chapter of the Joint Health Sector Union, workers of the hospital have resolved to join the hospital's nurses in running one shift duty from April 11, 2017
The Jos University Teaching Hospital will from Tuesday run only one shift as the workers have resolved to suspend further shift duty following the non-payment of shift duty allowances.
According to Mustapha Kabir, the Chairman, JUTH chapter of the Joint Health Sector Union, workers of the hospital have resolved to join the hospital's nurses in running one shift duty from April 11, 2017.
The News Agency of Nigeria reports that the nurses suspended shift duty on March 7 to press for three months shift duty allowances owed them.
But with their action not eliciting the desired results, the other workers have resolved to join them and had decided to adjust the working hours from 7am to 3pm daily.
Kabir said: "We shall work only on the morning shift and close by 3pm; there will be no evening or night duty.
"There will be no weekend duty as well. This working regime shall remain until the allowances are paid."
Kabir attributed the non-payment of the arrears to payment migration to the IPPIS in 2015, when the Federal Government mopped up the fund by the end of that year.
He said: "The workers have consistently urged management to source for the money and pay, but since nothing is forthcoming, they resolved at a congress today (Monday), to take action."
Reacting, Dr. Edmund Banwat, the Chief Medical Director of JUTH, said efforts were being made to "reason with the workers".
Banwat said: "We have been meeting with the workers. We have tried to let them know that it is not the fault of management and that we are doing everything possible to meet their demands."
The CMD urged the workers to reconsider their stance, saying that it was strange and "certainly not in the interest of the patients to abandon shift duty in a huge health facility like JUTH".