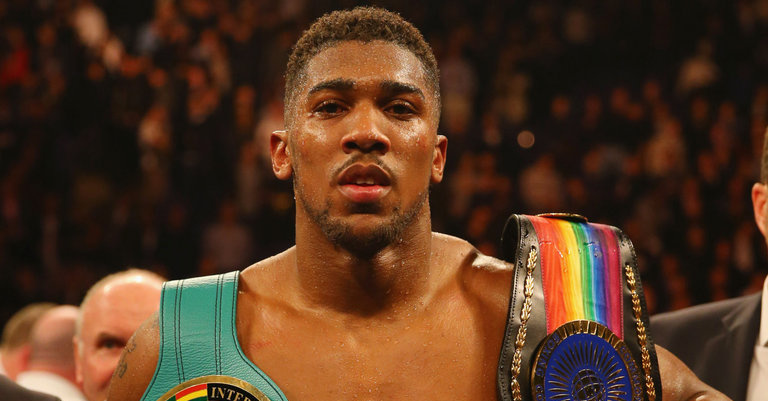 Joshua eyes future bout with Tyson Fury
The IBF title holder said a potential showdown with the Gypsy King would be "bigger" than his forthcoming unification bout against Wladimir Klitschko
Anthony Joshua has admitted that he wants to face Tyson Fury in the ring in the future.
The IBF title holder said a potential showdown with the Gypsy King would be "bigger" than his forthcoming unification bout against Wladimir Klitschko.
Joshua, who was recently embroiled in a bitter social media feud with Fury, declared that he is waiting for the unbeaten heavyweight to return from suspension.
"Do I want Fury to come back? Yes, definitely. If it were up to me, that would have been the fight happening this summer. That's what I thought was going to happen until his problems got in the way," he told The Sun.
"I was planning for a massive showdown with Tyson Fury, but he had other plans and I just had to carry on. When he returns, I'm sure I'll still be here."
Fury's licence is suspended on medical grounds following his breakdown last year, but the fighter also has UKAD (UK Anti-Doping) allegations to contend with before a return to the ring is possible.