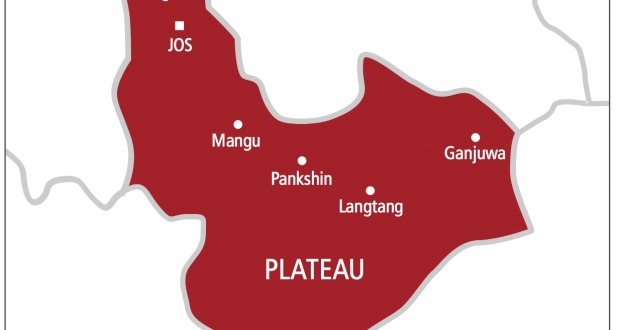 Insecurity: CAJR, WISE-DEF caution Plateau citizens against hate speech
Residents of Plateau State have also been tasked to take seriously issues of security in their neighbourhood and also do away with hate speeches, which are capable of igniting hatred and causing violence among the various tribes in the State
As part of efforts to consolidate on peace being enjoyed in Plateau State, the Centre for the Advocacy of Justice and Rights in partnership with Nexus Fund and Wise Youth Development Foundation has appeal to the people of the state to stop the use of inciting languages on one another.
Residents of Plateau State have also been tasked to take seriously issues of security in their neighbourhood and also do away with hate speeches, which are capable of igniting hatred and causing violence among the various tribes in the State.
At a separate events held in Jos South and Mangu Local Government Areas of the State the need for citizens to seek ways of building confidence among the diverse tribes and religions in the State was stressed.
Addressing participants drawn from the Plateau North Senatorial District for a day town hall meeting on the dangers of hate speech on social cohesion in the State, the Director, Centre for the Advocacy of Justice and Rights, Tamwakat Golit, cautioned them against the use of hate speech, saying: "Before, during and after the 2015 general elections, we observed the increase in use of hate speeches on social media which created a disconnect among friends and groups.
"These resulted to threats so we need to find a way of being more tolerant and reduce the use of hate speeches. We need to see elections as sport where the spirit of sportsmanship must be displayed where contestants and supporters shake hands and move on after elections without injuring the feelings of others."
Also speaking, Obadiah Afwanks of the Wise Youth Development Foundation, which organized a day capacity building training workshop for voluntary security agencies in Bokkos, Mangu and Pankshin Local Government Areas of the State, urged the participants, who were mainly youths, to desist from making themselves handy tools to perpetuate violence, especially as the State is looking forward to local government election.
Afwanks said training was aimed at "encouraging young people in these areas to take the driver's seat on community resistance or resilience against violence extremism, insurgency and or terrorism" and urged the participants to "continue to preach, practice and live peaceably with one another irrespective of ethnicity, religion, age, gender and location".
Participants at both events promised to do their best to shun hate speeches and promote peaceful co-existence.