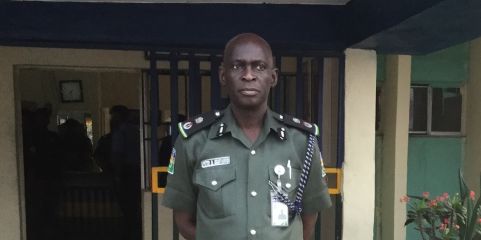 IGSR, other partners receive accolade from Police boss for partnering on sustainable peace
The commissioner stated this during a one-day workshop organized by the Institute of Governance and Social Research in collaboration with the UK Department for International Development and the Nigeria Stability and Reconciliation Programme
The Plateau State Commissioner of Police, Peter Ogunyanwo, has commended the Institute of Governance and Social Research and other partners for collaborating with security agencies to ensure that peace endures in the State.
The commissioner stated this during a one-day workshop organized by the Institute of Governance and Social Research in collaboration with the UK Department for International Development and the Nigeria Stability and Reconciliation Programme.
Represented by SP Felicia Anselm, Ogunyanwo blamed many violent attacks in the State on suspicion and rumour peddling, saying residents should desist from such for the good of the State.
He urged the participants to make good use of the training and give timely and credible information to relevant security agencies so that conflict could be nipped in the bud.
He said: "Conflict is inevitable, but we need to manage it properly so that it does not cause havoc in the society because no society progresses in the atmosphere of conflict.
"We commend IGSR and other partners in their efforts at maintaining peace in the State.
"We are here to talk about conflict, early warning signs and response.
"When you see or hear something and report it to the appropriate quarters and there is timely response, this will help to stop violence and ensure peace.
"I challenge you the peace ambassadors to take advantage of this workshop and learn new ways of giving timely information that would help arrest any ugly situation in the State and I urge you to continue to live peacefully with your neighbours."
The workshop, according to the organizers, is part of efforts to forestall security breach in Plateau State, especially the crises-prone areas of Jos North, Jos South, Jos East, Bassa, Barkin Ladi and Riyom
According to the Programme Manager of IGSR, Dr. Waheed Adedeji, it was very important to talk about peace and early warning signals and response because they are panacea for sustainable peace.
Adedeji tasked the participants to ensure that at the end of the programme, they are well equipped to carry out the task of being the watchdogs in their communities.
Over 300 people comprising of security agencies, youths and Ward Heads in six local government areas of Plateau North Senatorial District have been trained on early warning signals and early response, with the aim of equipping them to give timely information before conflict situations escalate to violence.