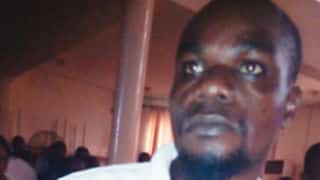 The vulcanizer who was allegedly beheaded in the clash in Ile-Ife Osun State by Hausa men and his head hung on a pole, Mojeed Owoyomi, has surfaced, saying he is hale and hearty.
Owoyomi, who spoke with Saturday Punch, said the only thing he lost during the clash was his motorcycle, which he uses for commercial purposes.
The clash led to the death of no fewer than 46 persons, with over 20 persons of Yoruba ethnic stock already arrested by the police.
Owoyomi told Saturday Punch: "It is a lie!
"I was not beheaded.
"That is why I am talking to you now.
"I am not dead, don't believe that rumour except you cannot see my head sitting on my neck.
"I am alive.
"I thank God that I am alive."
Owoyomi said when the crisis started, he ran away from the scene.
He equally confirmed that other vulcanizers in the area are hale and hearty.
Owoyomi, however, expressed worry about the failure to arrest any Hausa man over the crisis.
He said: "They fought.
"I don't know why they said none of them was arrested.
"Most of the shops burnt belong to the Yoruba because there are many Yoruba traders in Sabo.
"The losses were not limited to any particular group.
"I don't know any of them.
"When the crisis started, the two sides were throwing stones and bottles at each other.
"We thought that the whole thing would soon stop but we were wrong.
"Suddenly, we started hearing gunshots and the Hausa also were shooting arrows.
"I ran away from the scene because in that type of situation, anybody could be shot."
Copyright The Eagle Online.
Permission to use quotations from this article is granted subject to appropriate credit being given to www.theeagleonline.com.ng as the source.
Follow @DEagleOnline