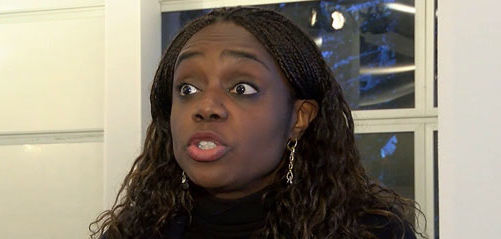 The Minister of Finance, Kemi Adeosun, said the Federal Government would make the Public-Private Partnerships work in spite of its challenges, to bridge the wide infrastructure deficit in the country.
Adeosun said this on Tuesday in Abuja at the 10th Africa Finance Corporation Summit, aimed at charting a way for infrastructure financing in Africa.
The World Bank estimates that there is a global investment gap of $1 trillion annually.
Nigeria's infrastructure deficit is put at 300 billion dollars, representing 25 per cent of the nation's Gross Domestic Product.
Adeosun said: "When we came to office, 90 per cent of the budget was on recurrent and 10 per cent on capital spending.
"So first thing we had to do was ensure that government spends at least 30 per cent of its budget on capital. We released N1.2 trillion in the last 12 months on capital.
"We recognise that government on its own cannot address the country's infrastructure deficits even if we devote our entire budget to infrastructure for the next 10 years, we can't bridge the gap.
"I want to assure you that government will continue to be a provider of infrastructure but we must crowd in additional funding.
"PPP has a history in Nigeria but this government has taken it that there is no alternative; we must make PPP work.
"We have to look at the existing PPP projects, figure out what went wrong and fix the ones that are fixable and create the framework that encourages investors to come in."
She said that the government was counting on international players such as the African Finance Corporation to help showcase some of the opportunities in the private investors and international development players could take advantage of.
Adeosun said it was not enough that investors currently had a huge appetite for African infrastructure risk at the Eurobond market and other markets.
She drew attention of investors to opportunities in power, toll-able roads, housing, education and manufacturing sectors of the economy.
Also, the Governor, Central Bank of Nigeria, spoke on dollar denominated investment, which created risk for African countries especially Nigeria.
Emefiele said: "At a time when we are facing commodity shocks, you will find that taking foreign denomination facility to finance obligations domestically creates a kind of credit risk, particularly if expected revenues are domestically denominated.
"You'll find that if there are shocks, naturally you will find weaknesses in the ability of the obligor to be able to repay the facility.
"So that means that in a changing world like we are right now, there is need for us to think about how we can structure domestically denominated facilities where currency shocks do not impact repayment and performance of these facilities."
Emefiele said that to mitigate against the shocks, some development finance institutions like the AFC raised Naira bond and facilities and deployed them into infrastructure project.
He said that the CBN would continue to support options that reduced the risk of foreign denominated investment in the country.
Meanwhile, the Minister of Trade for The Gambia, Dr Isatou Touray, said the country was open to private investments, after 21 years of dictatorship, particularly in the area of power.
She said the country needed 200 megawatts of electricity and was currently generating 80 megawatts but could only use 40.