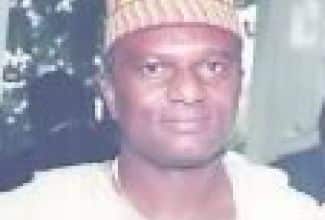 Gwadabe harps on cultural integration
Gwadabe made the appeal during the Buji Annual Cultural Day, tagged: "REMEZE 2017."
A former Military Governor of Niger State, retired Colonel Lawan Gwadabe, has appealed to the people of Plateau State to revive their culture to harmonize and develop cultural activities.
Gwadabe made the appeal during the Buji Annual Cultural Day, tagged: "REMEZE 2017."
Gwadabe spoke at the venue of the ceremony in Buji, Bass Local Government Area of Plateau State on Saturday after being honoured with the traditional title of Turaki Buji.
He said: "This is the type of gathering that always brings us together to embrace each others' culture and ways of life so as to promote peaceful coexistence to attract cordial relationship among people."
Represented by Alhaji Sanusi Mato, Gwandabe maintained that "under the leadership of Governor Simon Lalong, we have gone far in the area of unity of the state unlike some years back nobody could have been gathering here to celebrate."
He encouraged inter tribal harmony amongst the people of Plateau State to enable them achieve sustainable development so as to forge ahead as a nation.
He added: "Today we are joining the Buji people to enjoy the uniqueness of the rich African cultural display of love and understanding of each other."
Gwandabe reiterated the importance of unity in diversity as a panacea in nation building by appealing to Nigerians to remain their brothers' keeper.
The National Secretary of the Independent Petroleum Marketers Association of Nigeria, Alhaji Danladi Garba Pasali, commended the efforts of Governor Lalong in restoring in the state.
Pasali urged Nigerians to effectively contribute towards the restoration of peace and the progress of the All Progressives Congress government in the restoration of peace and bringing development.