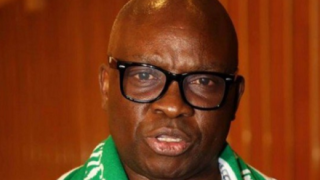 The Ekiti State Governor and Chairman of the Peoples Democratic Party Governors' Forum, Ayodele Fayose, has declared support for the agitation of the Nigeria Union of Local Government Employees for local government autonomy, saying he will continue to support whatever will bring development and good governance.
Fayose also called for the democratisation of the local government administration in the country, adding that the persistent use of caretaker committee to run the affairs of local councils in the country was against the words and letters of Section 7 (1) of the 1999 Constitution of Nigeria (as amended).
In a release issued on Wednesday, by his Special Assistant on Public Communications and New Media, Lere Olayinka, Governor Fayose called on the National Assembly to ensure the amendment of the Constitution so as to ensure autonomy for the local government, which is the third tier of government in the country.
He said: "Within the ambit of our laws, we have ensure that Local governments in Ekiti State operate without undue interference from the State government and I believe that relevant constitutional amendments that are necessary to ensure autonomy for the local government should be done without further delay.
"As for me, I have washed my hands completely from the running of local councils, except as permitted by our laws."
On the conduct of local government elections, Governor Fayose said: "Anything other than duly elected chairmen and councillors running the affairs of the local councils is not acceptable and should be discouraged.
"During my first tenure, I conducted local council elections less than one year that I assumed office. Ironically, those who go about claiming to be progressives did not conduct local government elections when they were in government between 1999 and 2003 as well as 2010 and 2014.
"It has again taken my second coming to restore democratic governance to local councils in Ekiti State and that will be sustained. We will conduct another elections before the expiration of the tenure of the elected officials of local councils in the State."
Copyright The Eagle Online.
Permission to use quotations from this article is granted subject to appropriate credit being given to www.theeagleonline.com.ng as the source.
Follow @DEagleOnline