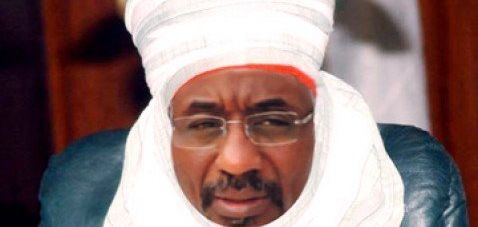 Emir of Kano sponsors kidney transplant of 22-year-old man
The monarch announced the gesture on Tuesday when he visited the patient at the Muhammad Abdullahi Wase Hospital, Kano, where the patient is undergoing dialysis, twice a week
The Emir of Kano, Alhaji Muhammadu Sanusi II, said he had sponsored kidney transplant to be done on a 22-year-old man, Nayif Ismail, at the Aminu Kano Teaching Hospital.
Ismail has been battling with severe kidney disease for two years as both organs have stopped functioning.
The monarch announced the gesture on Tuesday when he visited the patient at the Muhammad Abdullahi Wase Hospital, Kano, where the patient is undergoing dialysis, twice a week.
He said all the necessary arrangements had been completed for the surgery to be conducted.
The emir urged the Chief Medical Director of Muhammad Abdullahi Wase Hospital, Dr. Usman Aliyu, to facilitate immediate transfer of the patient to AKTH to commence the surgery.
Sanusi said: "We have made all arrangements for his surgery in AKTH.
"You should please transfer him immediately to the hospital for the commencement of the operation."
He urged wealthy individuals in the society to use part of their wealth in providing succour for the needy.
In his remarks, Aliyu told the Emir that both kidneys of the patients were damaged, adding that the solution to his ailment was transplant.
Aliyu said: "The patient is supposed to be having three dialysis a week but due to financial problem, we have resorted to two per week as his condition has degenerated."
Responding, Nayif presented the Holy Qur'an to the emir as gift in appreciation for his gesture.
The patient's brother, Asad Ismail, also thanked the emir, on behalf of the family, for the gesture.